The first new marina to be built on the Union Canal since 2014.
Located at the heart of the new town centre, the Winchburgh Marina Project was the first new marina to open on the Union Canal since 2014. Developed to provide new leisure facilities for the local community, the new marina comprises an important part of the Winchburgh masterplan.
Acting as Principal Contractor for Winchburgh Developments Ltd, I & H Brown's works commenced in August of 2020. Our extensive scope included the construction of the marina, access bridge, and footbridge adjacent to the Union Canal. The marina is 71m by 44m wide, facilitating a berthing home for 26 canal boats. To assist with access, a bridge was constructed over the entranceway to the canal, featuring angled wing walls around a central turning circle. Fabrication and installation of a 26m footbridge was also undertaken, with ancillary works including construction of associated footways, in situ concrete cantilever walls, in situ concrete copes, drainage, and utilities.
Winchburgh Developments Limited (WDL)
Identifying congestion as a potential obstacle at an early stage, we developed a strategy to minimise the possibility of conflict between construction traffic and traffic wishing to access the Canal Cottage. By installing a temporary haul/access road leading off the junction of Canal View and Stonebyres Road, we were able to prevent any logistical challenges.
Due to water ingress through the fractured rock in the south section of the marina excavation, all pedestrian walkways were constructed with a free draining material. In utilising this innovative solution, we were able to ensure that excess water was adequately controlled, reducing the risk of potential flooding.
Given the proximity of the works to the canal, a unique proprietary temporary dam system was employed to hold back the water, allowing the tie-ins and turning circle to be constructed during the winter period. Comprising welded steel "A" frames, with a suspended membrane to create a hydrostatic seal, the installed dam allowed for a safe and dry construction area within the existing waterway.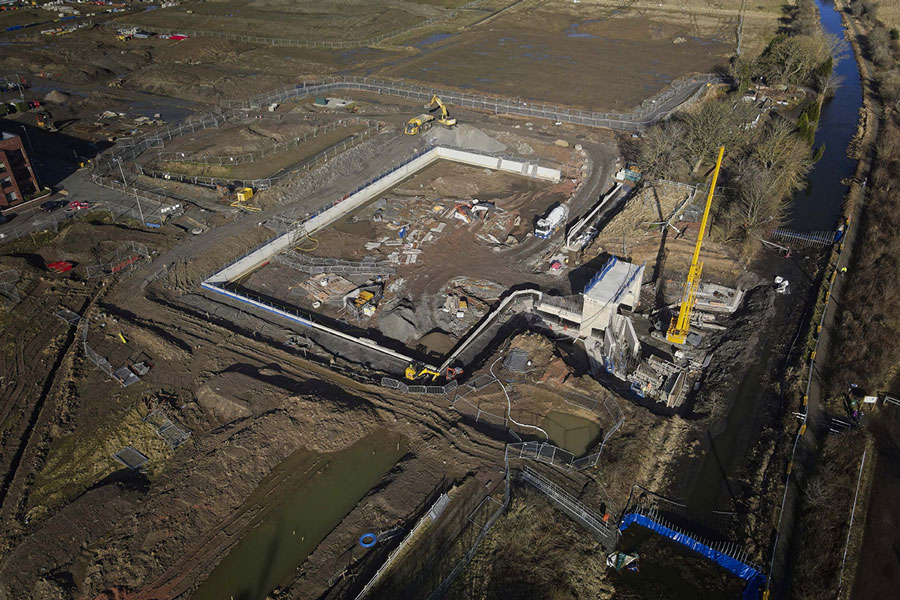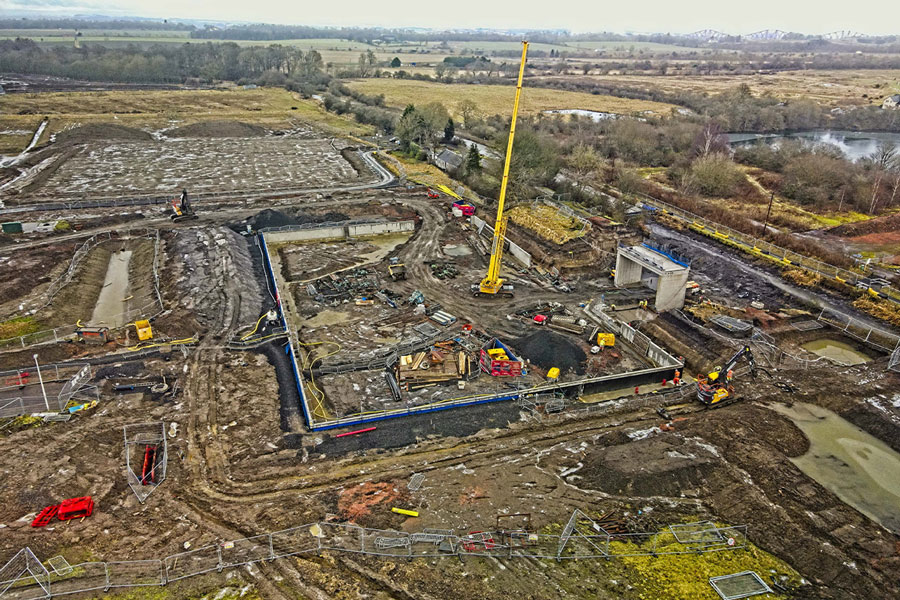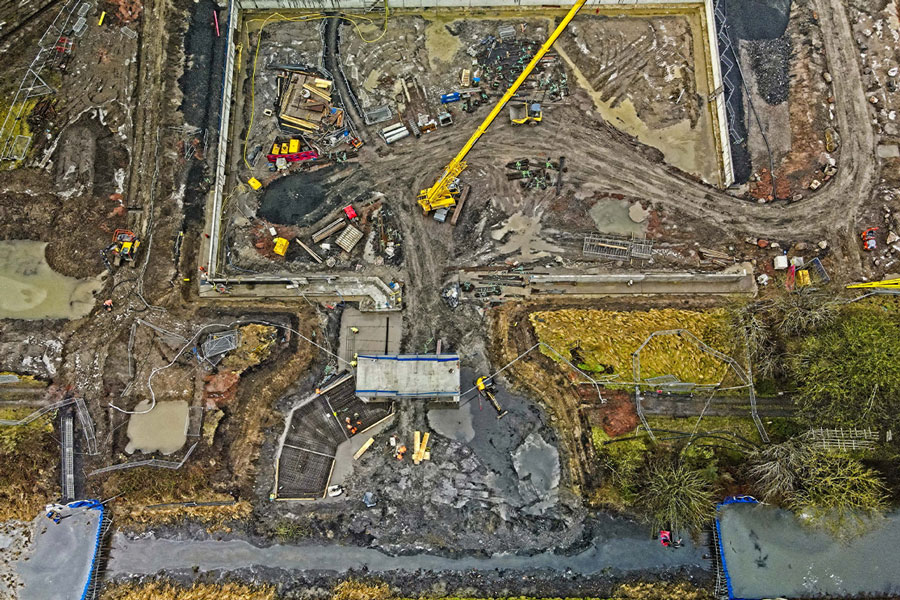 To effectively deliver this project, we undertook engineering works within and directly around the historic 200-year-old Union Canal. With a capacity of approximately 5,000 cubic metres, the filling of the new marina was carefully controlled over a few days to allow water to slowly enter the marina. Officially entitled a Scheduled Ancient Monument – tie in works were meticulously planned to avoid damage to the canal.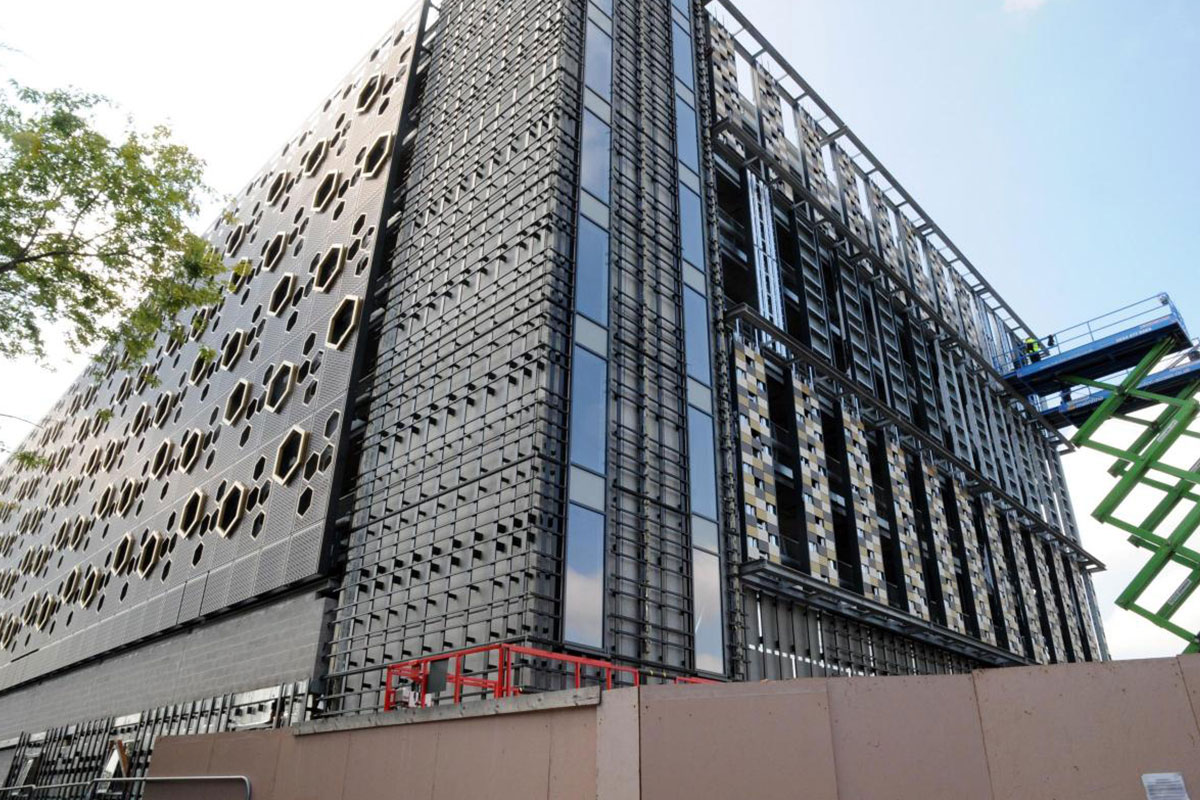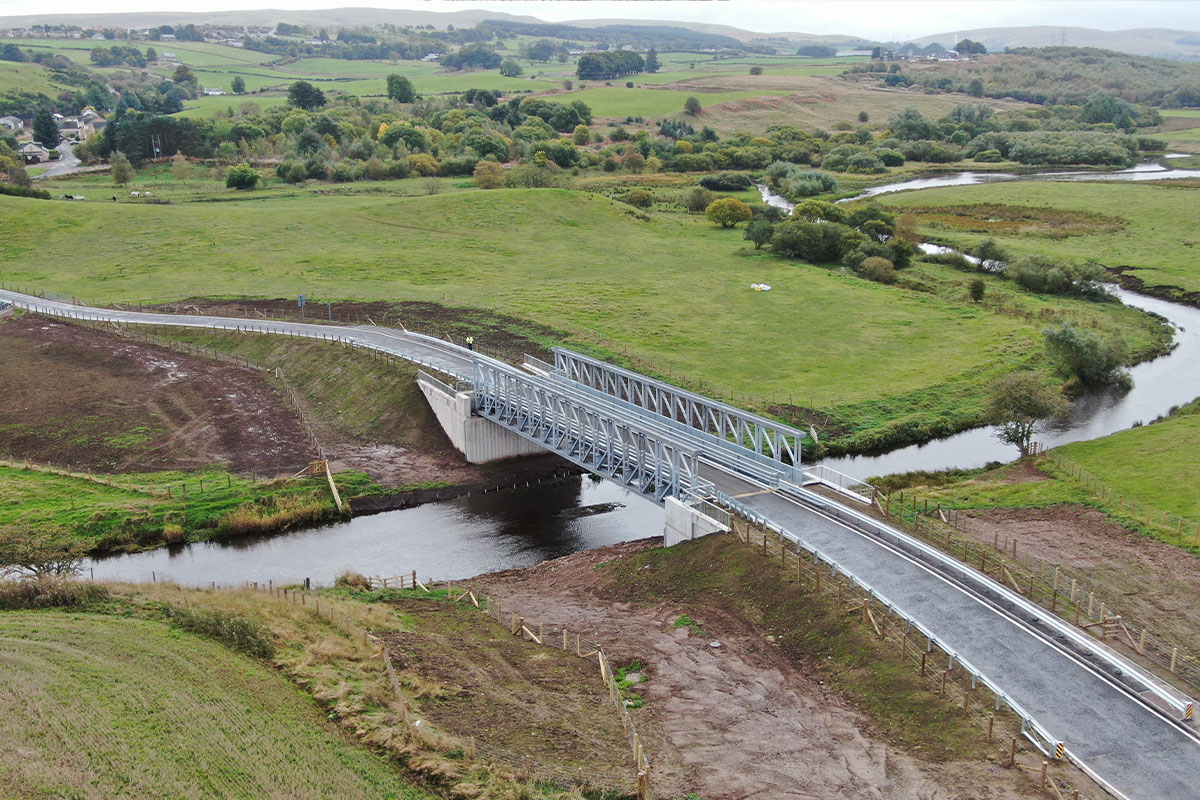 Ponfeigh Bridge Replacement