Ponfeigh Bridge Replacement
Reinstating lost connections in South Lanarkshire.
The Ponfeigh Bridge replacement project was a long-awaited reconnection for the hamlet of Rigside, following the emergency closure of the original bridge crossing in 2016, after a partial wing wall collapse led to a defective water main.
Since its demolition in 2019, the replacement of this crossing point was a priority for South Lanarkshire Council. This replacement pre-cast bridge sits over Douglas Water and spans 36m, comprising of both vehicle and pedestrian access. The preferred prefabricated structure solution, 'Delta Bridge' system from manufacturer Mabey Bridge was used to replace the 10 mile diversion.
Our scope included all earthworks, utility connections, road realignments and construction, and the installation of the Delta Bridge across the Douglas Water and associated works.
South Lanarkshire Council
Over Douglas Water, Rigside South Lanarkshire
Given the rural location of the Ponfeigh Bridge crossing point, the transportation of bridge components and notably the 100t piling rig along narrow unclassified roads, presented significant logistical challenges. Detailed route studies were conducted during both the initial tender stage and prior to delivery to determine the optimal route to site.
Once fully assembled the near completed bridge was launched across the Douglas Water from its southern side to sit on the northern banking. This feat was completed by our specialist subcontractor using a combination of winching and mechanical power that could locate the bridge exactly as intended on the bearing plinths on the opposite bank.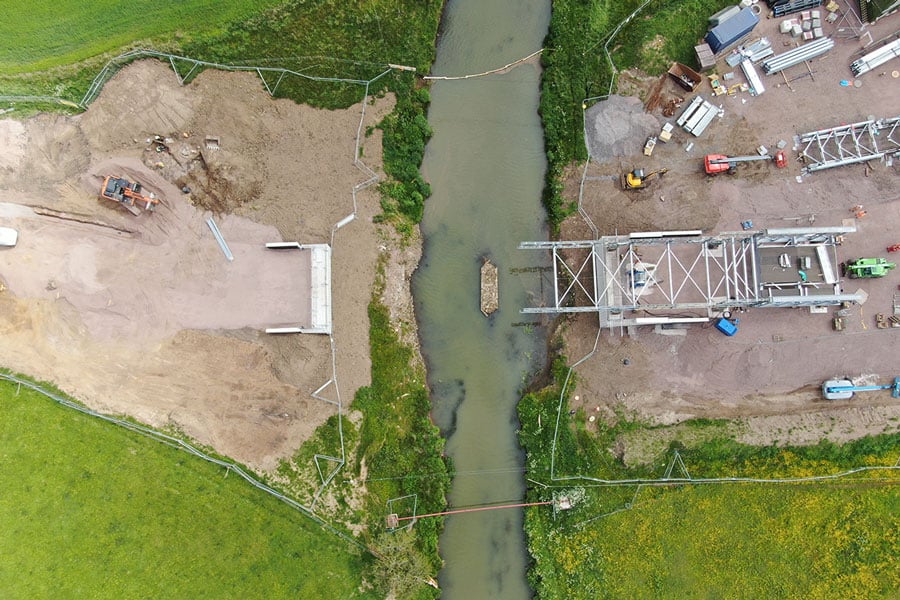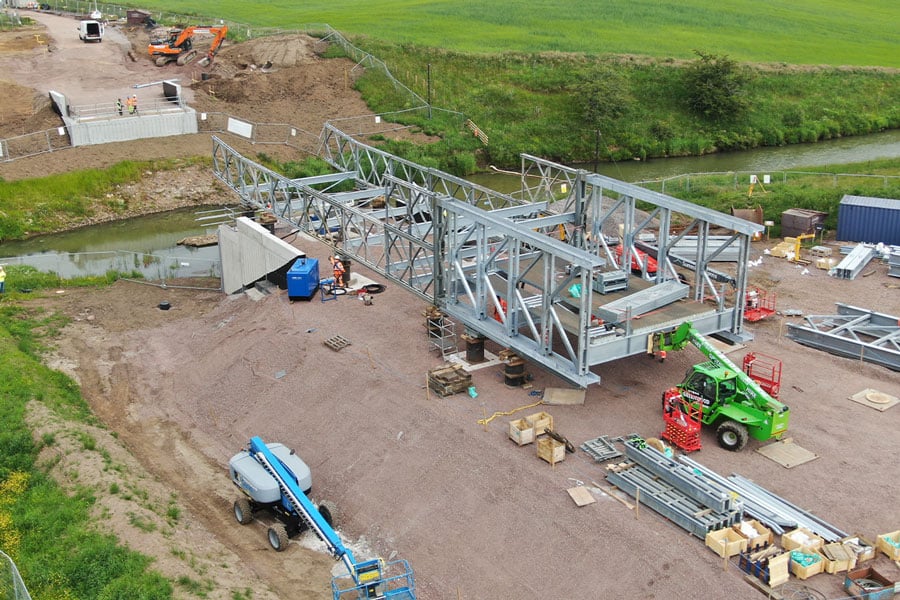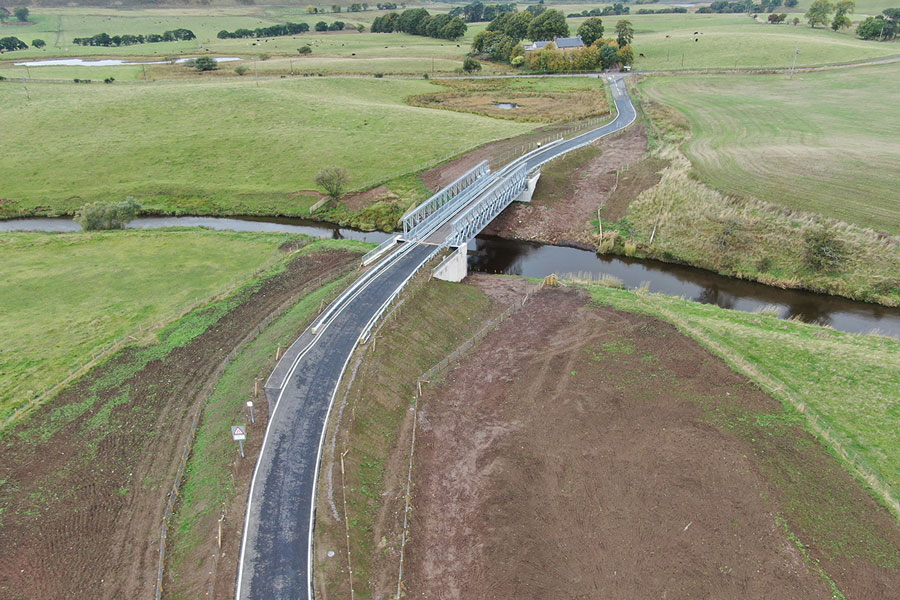 The role this project played in reconnecting communities was not lost on our site team, who strived to leave a positive impression of both our company and the wider construction industry during their time at Ponfeigh.
We gifted construction materials to local landowners and upgraded the carpark of a local nature reserve, as well as employing local people on site. We also welcomed representatives from the local community to the site and provided updates on the progress of the project on a community notice board.
This contract was also audited by the Considerate Constructors Scheme (an organisation dedicated to improving the public perception of the Civil Engineering Industry) and was awarded a Certificate of Excellence for the approach taken by our site management team.