I & H Brown was founded in 1964 by brothers Ian and Hardie Brown, who at that time farmed 90 acres in Fife. A move to Innergask Farm in Perth unearthed a new potential for the business. They discovered that the land revealed a disused WWII airstrip, and the brothers used earthmoving machinery to dismantle it and reclaim the land for farming. Demonstrating a clear talent for operating construction machinery, they decided to expand into plant hire and subcontracting, taking on small projects locally before establishing themselves as a main contractor in the mid-1970s.
We initially built our reputation as an expert earthworks contractor and while we retain that earthworks expertise, we have since diversified our capabilities significantly. We now operate across a range of sectors including infrastructure, remediation, energy, waste, and structures.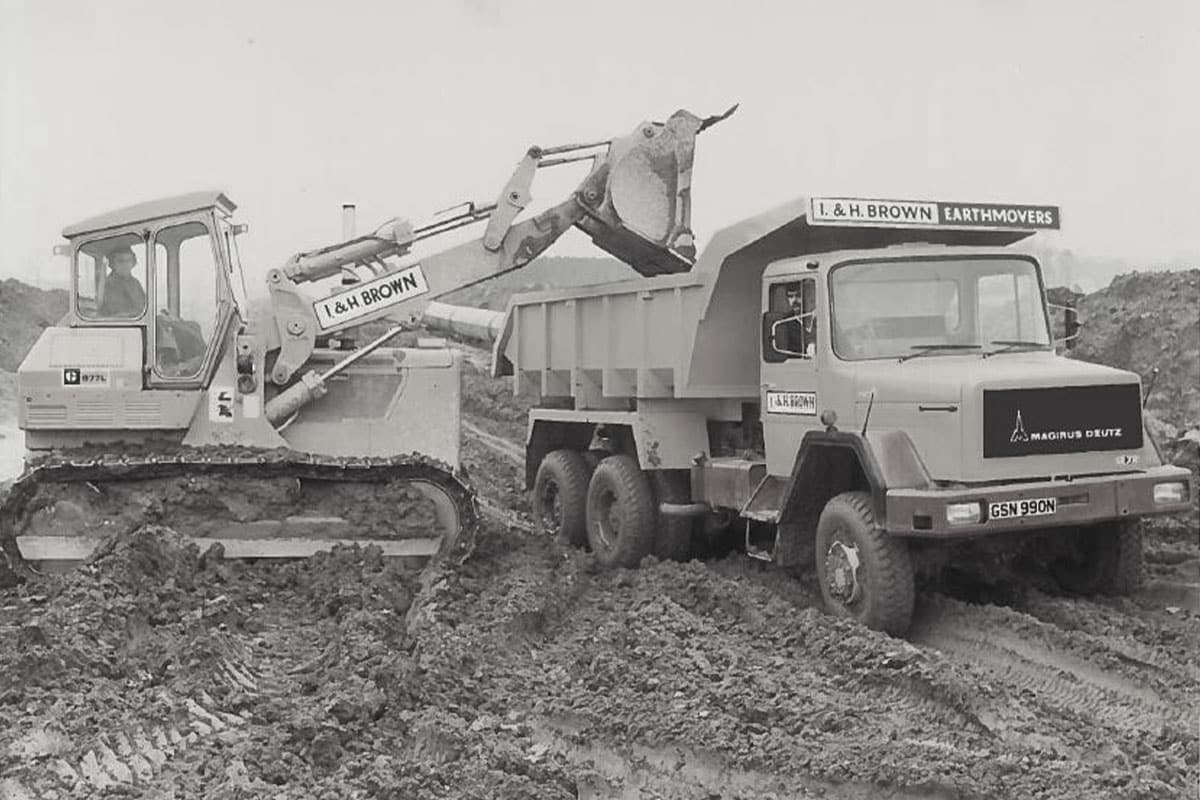 An Environmental Evolution
Environmental improvement work is at the heart of our business. Following extensive involvement in the colliery reclamation in the 1980s, we have since become Scotland's leading remediation contractor. We have utilised our remediation skillset on countless post-industrial sites stretching from Leeds to Glasgow.
We added an Energy Division to our portfolio in 1985, this initially focussed on opencast mining where we oversaw the extraction of over 3 million tonnes of coal. As the UK began to understand the cost of mining, the Energy Division turned its attention to renewable energy. We own and operate our own wind farm and have gained consent for another three that will generate around 82MW, in addition to constructing over 40 windfarms on behalf of our clients.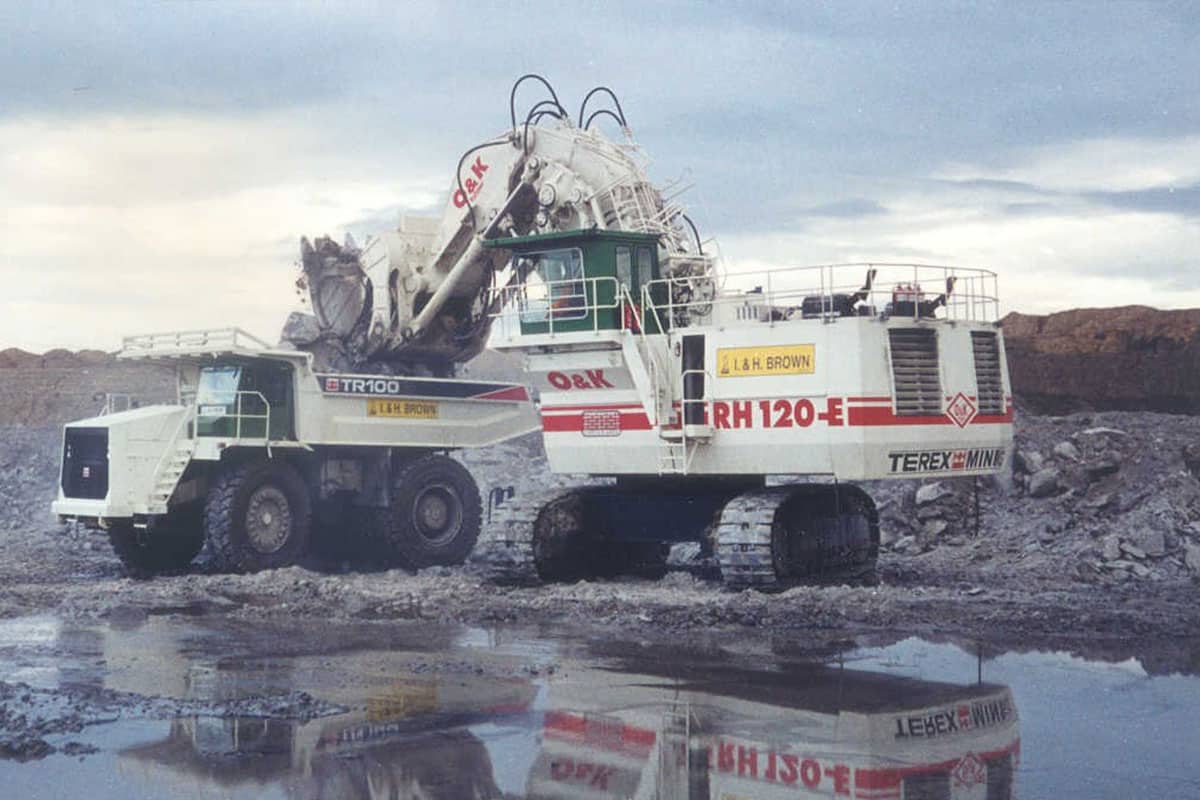 Property Development plays an increasingly important role in the business as we strive to further diversify and secure financial stability. Since 2005 we have been actively promoting pockets of our land for development and within this time we have secured 8 active development sites, as well as a broad portfolio of investment properties. We share a collective interest in Farming and Estates within both the family and the business, owning land in Perthshire, Fife and Inverness-shire. As custodians of this land, we consistently review our practices to ensure sustainable management of our landholdings is implemented and optimised.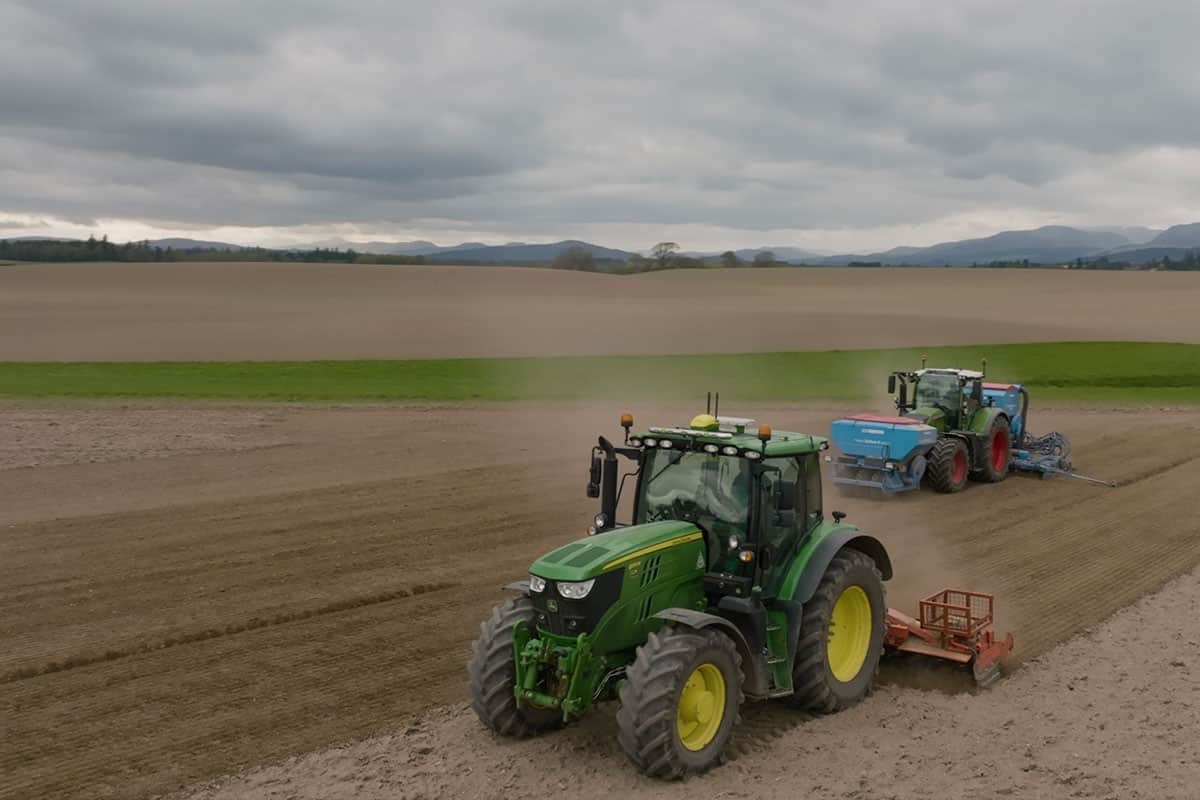 Family values at our core
We are proud to remain 100% family-owned, with the 3rd generation of the Brown family now working within the company. Despite the innovation and adaptability we have demonstrated through our evolution as a business, the original values and ambition on which the company was founded still permeate the work we do today.