Award winning remediation of a former distillery.
Sitting on the 15-acre site of a former distillery, the purpose of the Dundas Hill project was to remediate and prepare the site for a 600-home future residential development following partial demolition in previous years.
Our scope of work included the breaking out and crushing of 25,000m3 of redundant concrete slabs and foundations, remediation of contaminated embankments and platforms, earthworks to provide development platforms, and the refurbishment and construction of both existing and new retaining walls. This also extended to installation of site-wide drainage and SuDS features including rain gardens, service installations, and high specification hard and soft landscaping feature installations.
Sandwiched between the Clyde and Forth Canal and residential properties, the Dundas Hill site presented significant logistical challenges for both the remediation processes and the material management techniques we employed on site. 
The site was subject to low level asbestos and hydrocarbon contamination, so we undertook watching briefs and incorporated dust suppression equipment and techniques into our materials crushing and handling processes. 
We remedied the areas of contamination by utilising the redundant basements below the development level to encapsulate the contaminated material under no dig membranes, before completing with a clean capping material of site won material to the finished platform level.
This approach, alongside our site wide materials management strategy, meant we were able to retain all excavated materials on site as part of a clean capping layer with bituminous planings retained for reuse as an unbound subgrade material.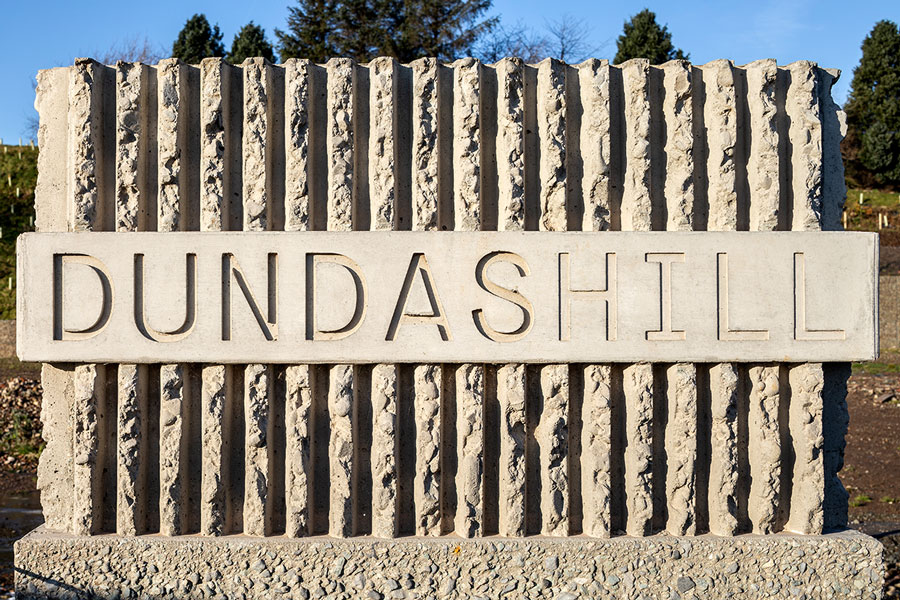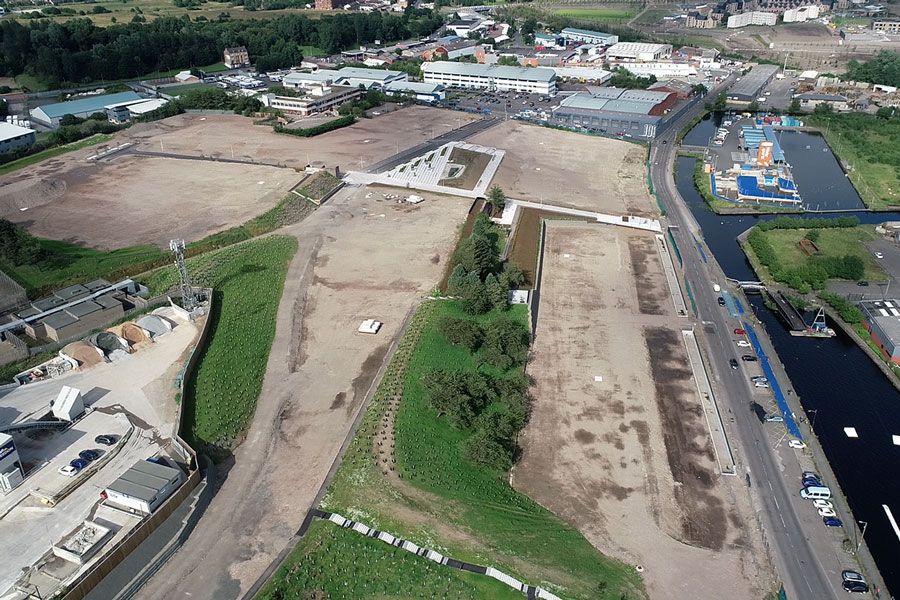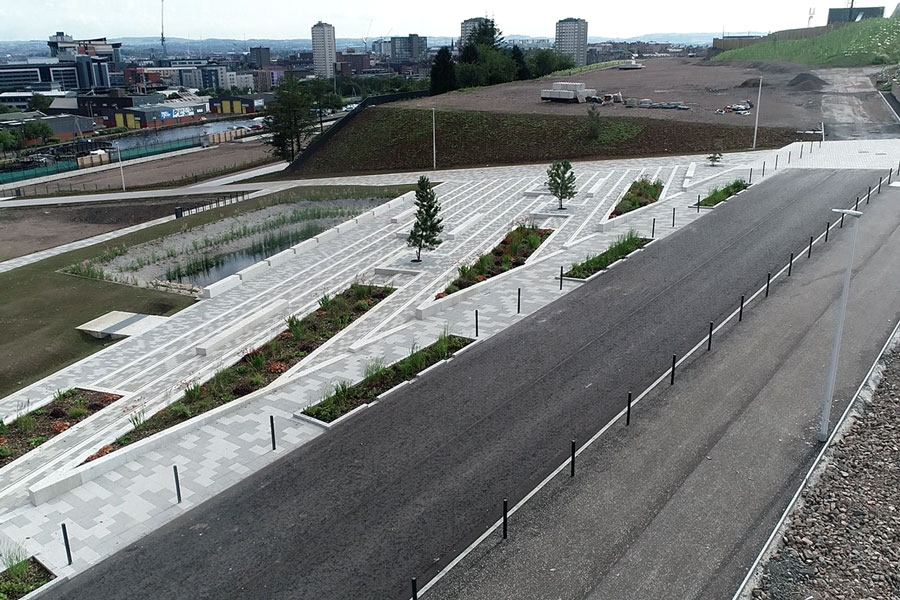 Due to the historic use of this site, we encountered a 300% increase in the volume of buried foundations that were to be excavated and screened. The programme implications of this increase would have been significant but being able to draw from our own significant plant fleet meant that additional resources were quickly mobilised and any delays to programme minimised. 
An interesting landscaping and practical feature of the project was the creation of a 150m long, 3m wide and 1.8m concrete channel running parallel to the Clyde and Forth Canal with its outfall in the canal. This structure, although integral to the site wide SuDS system, was designed to provide a historic link between the industrial past use of the site and the adjacent canal which played an important role in the operation of the distillery.
This project won the Public Realm and Landscaping award at the 2020 Scottish Design Awards.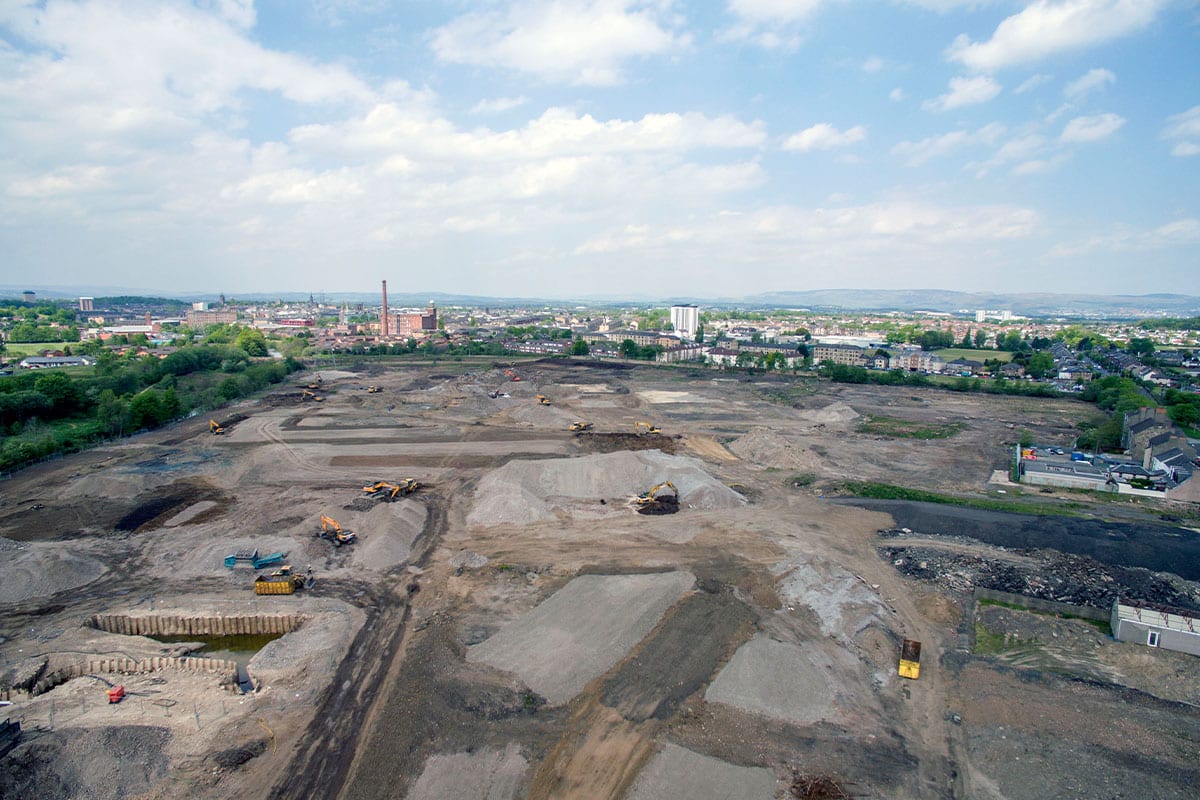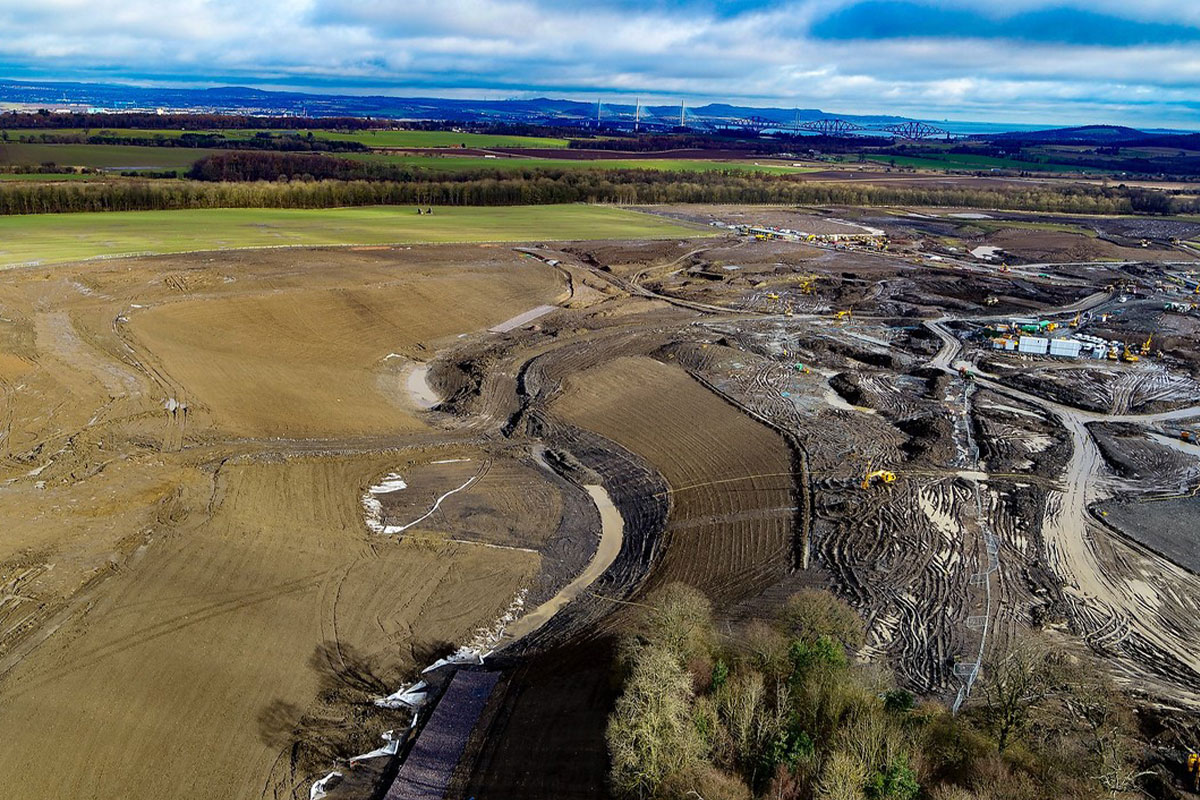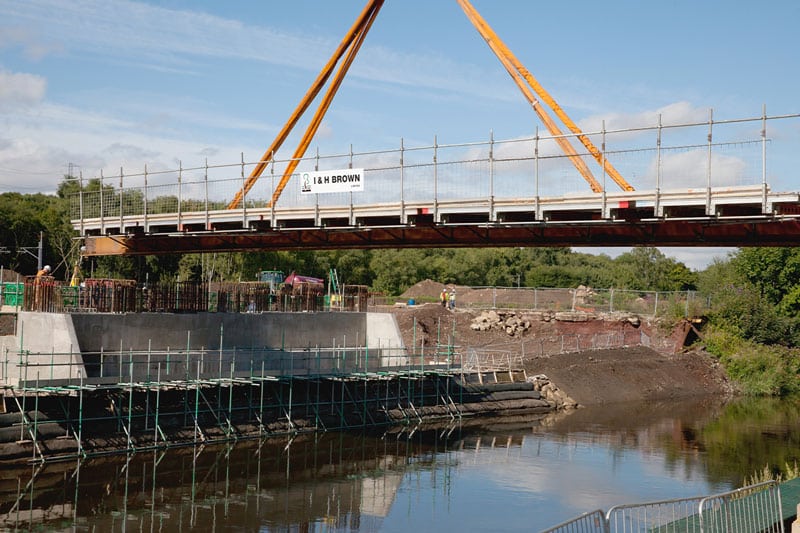 Kirkstall Forge Remediation