Major demolition and remediation project for large housing development.
The BASF chemical pigment factory closed its doors in December 2015, ending 60 years of operation under various ownership. Miller Developments employed I & H Brown to demolish the factory buildings and then remediate the site to make it suitable for housing.
Our works comprised of the identification, capping and removal of services, demolition of the factory buildings, grubbing up and removal of the extensive foundations including piles – which was then recovered for onsite reuse as a 6F2. It also involved licencing asbestos removal works, invasive species management, contaminated land remediation and validation, installation of a new pedestrian footbridge over the White Cart Water, formation of SUDS ponds, and creating the development platforms.
Former BASF Facility, Hawkhead Road - Paisley
Early on during the demolition works it became apparent that not all traces of the pigment materials had been cleared from the buildings when decommissioning had occurred, which held potential for a dust issue to arise for site staff and residents.  To prevent this becoming a problem, we implemented a Dust Management Plan. This helped avoid a significant amount of dust suppression during the demolition and crushing works, utilising water bowsers, water cannons and even a decommissioned fire engine.
Additional chemical testing of the pigment determined that it was, as expected, not a health and safety concern.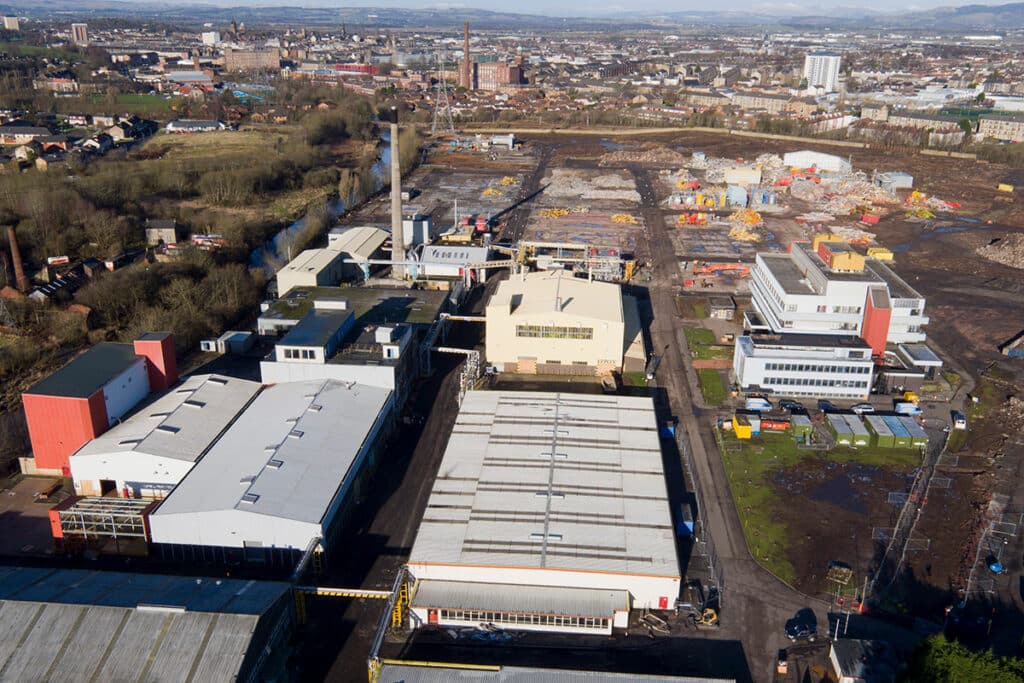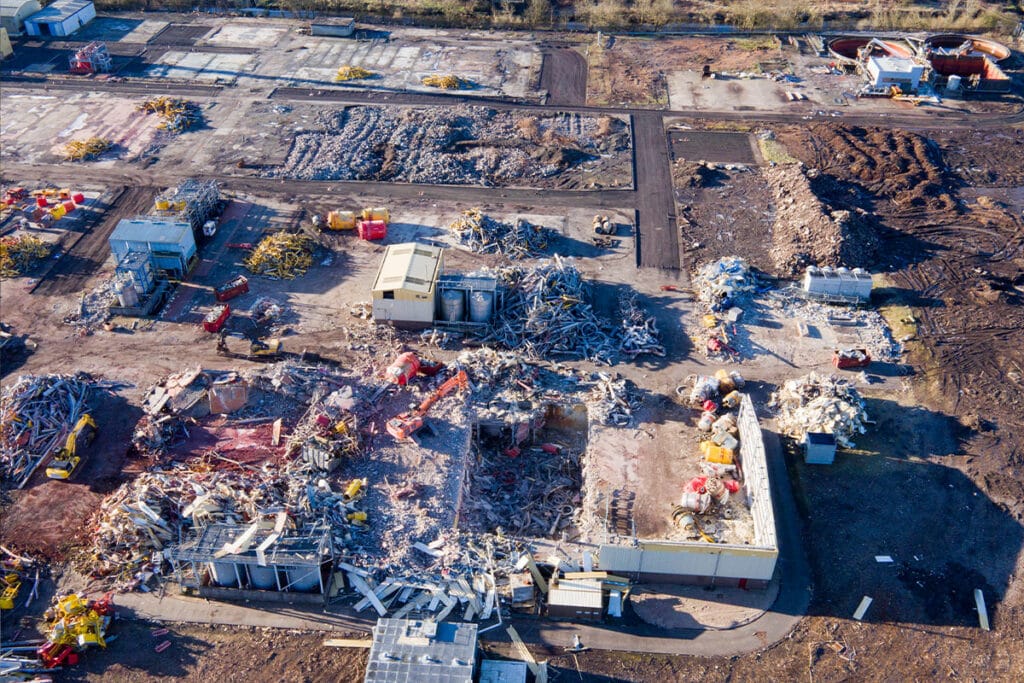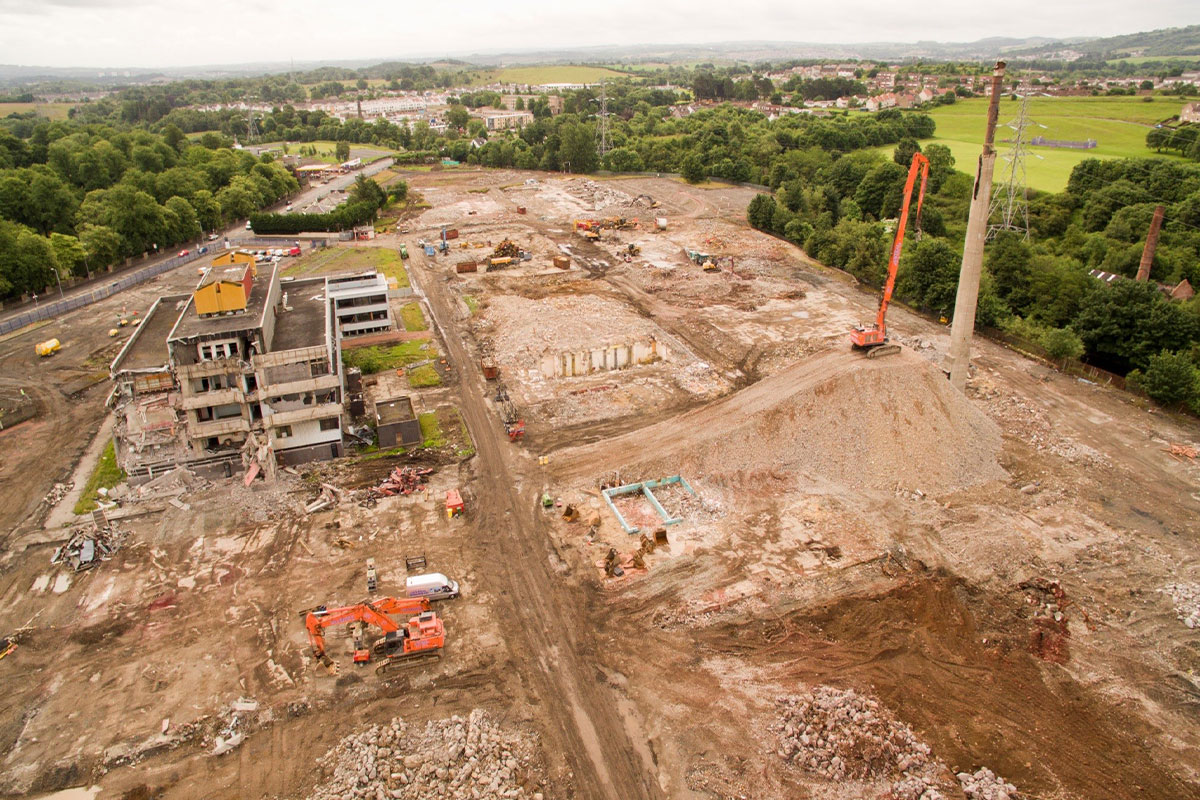 The site was polluted with a range of contaminants including asbestos, heavy metals, hydrocarbons and solvents. This required the use of multiple remediation technologies which included bioremediation, aerobic treatment, provision of clean capping materials and offsite disposal to landfill and treatment centre of untreatable materials.
The remediation works were overseen and independently validated by a third party who undertook all soil and water testing and interpretation.