Major hydro scheme in an extremely remote and environmentally-sensitive location.
Taken on by the Hydro Division of RWE Energy UK, the project involved the construction of the new intake weir, 2.2km of 1m diameter pipework, four pipe bridges, over 40 large concrete thrust blocks, a new downstream powerhouse, and the return water tailrace structure for a 3Mw hydro-electric power system in Glen Cia Aig – some 20 miles north of Fort William.
Glen Cia Aig, 20 miles north of Fort William
The scheme involved the upgrading of 2km of existing forestry alongside the construction of a further 2km of new track which was to be constructed along a challengingly steep hillside, with the requirement to drill and blast the rock encountered along its alignment.
The highest standards of environmental awareness were employed on this project, most notably for water management, where it was important to carefully manage all site-generated surface water runoff to prevent issues downstream.
In total 4km of cut-off ditches, 50 cross drain culverts under the site access roads, and extensive silt and scour protection measures were installed.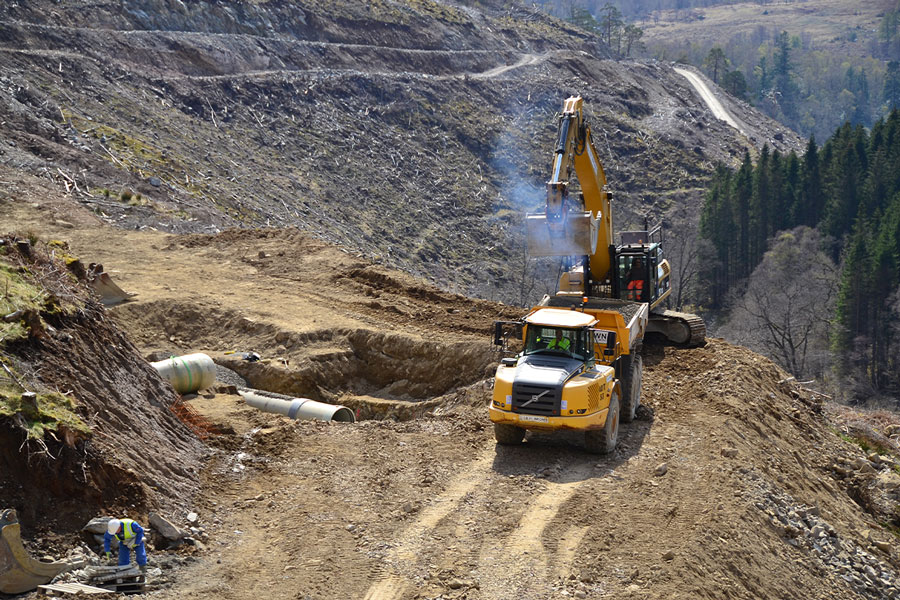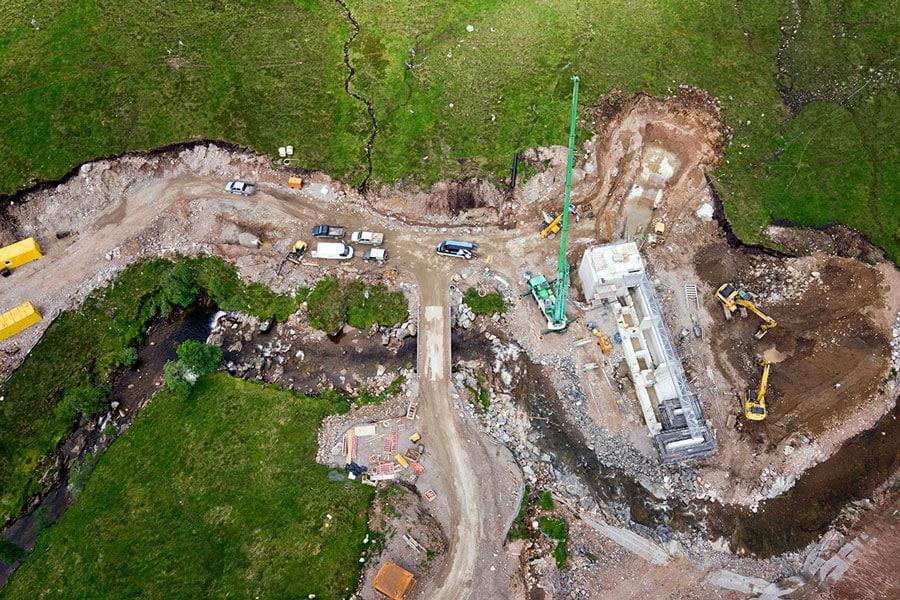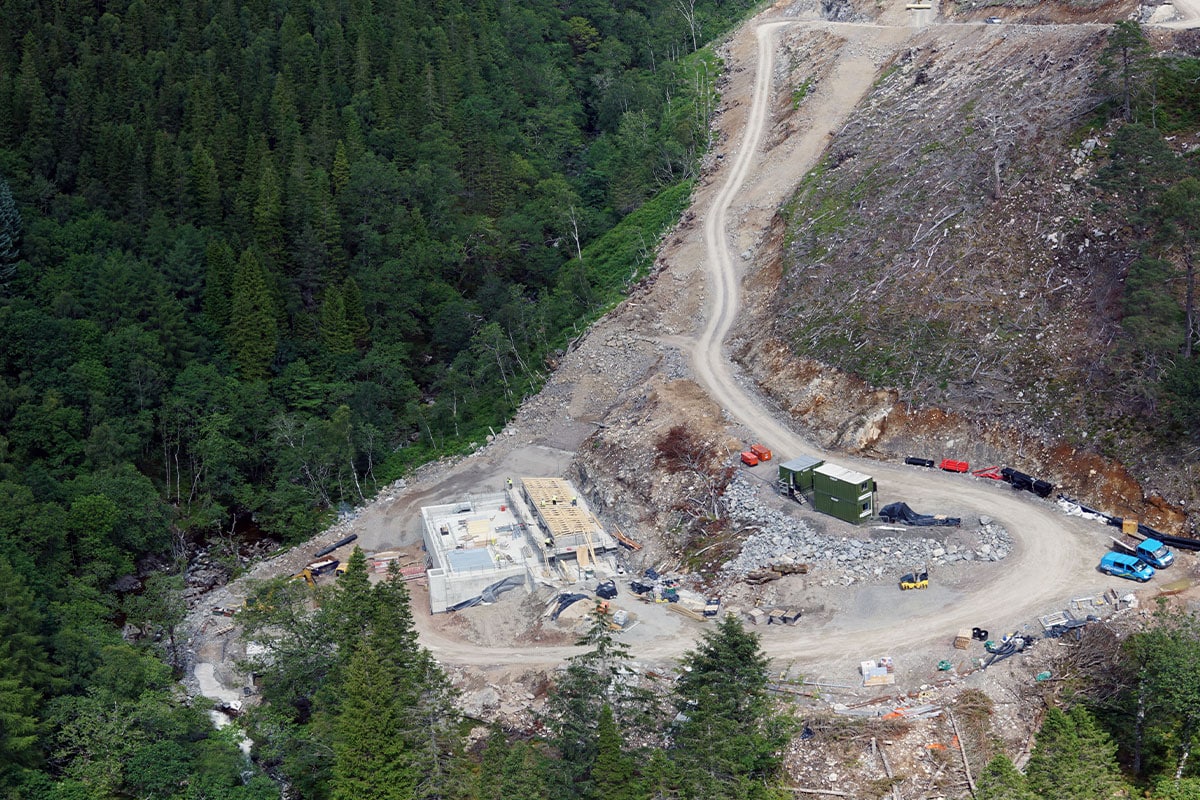 Given that sections of pipework and access tracks were to be constructed to follow the site topography of the steep hillside at high elevation, along with challenging weather conditions, significant logistical challenges were presented. These included material movement, rock extraction, and site communication. Effective planning and strategic project management meant that these obstacles did not hinder the construction progress and the works were not implicated in terms of cost or time.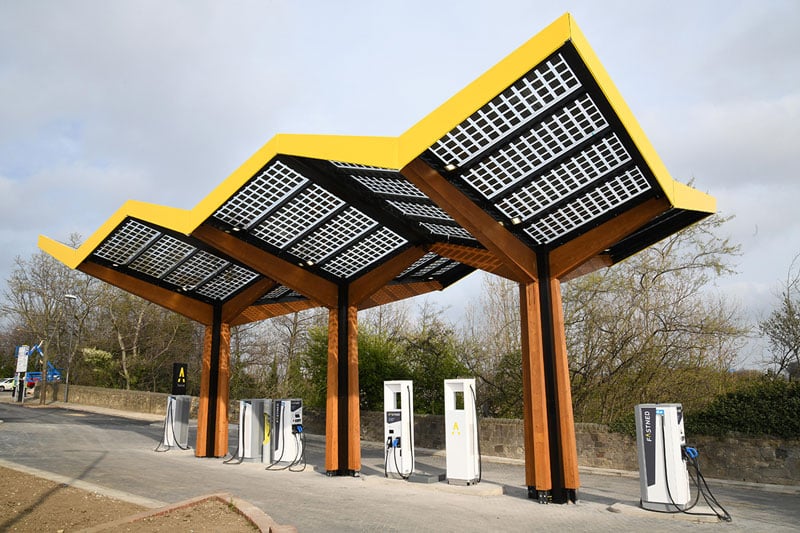 Fastned EV Charging Station