Providing sustainable power to remote communities.
Blary Hill is a 14-turbine wind farm, located in Kintyre Argyll for long standing client RES. Once operational this 35MW windfarm will provide clean low cost and low carbon electricity to approximately 33,000 homes.
Our scope of works included the construction of 8km of access tracks, the construction of all 14 wind turbine foundations, commercial forestry operations, and borrow pit operations to extract and crush rock. As well as implementing crane hard standings, cable trenching, and works pertaining to the construction of the control building.
Given the remote, rural location of the Blary Hill Wind Farm, we were presented with the challenge of obtaining a reliable and robust supply of concrete that could pour continuously through the 14 turbine bases. To handle this, we engaged a local supplier to batch all concrete requirements – totalling almost 6,000m3 – on site, with the added resilience of having fixed off-site batching on standby during concrete pours.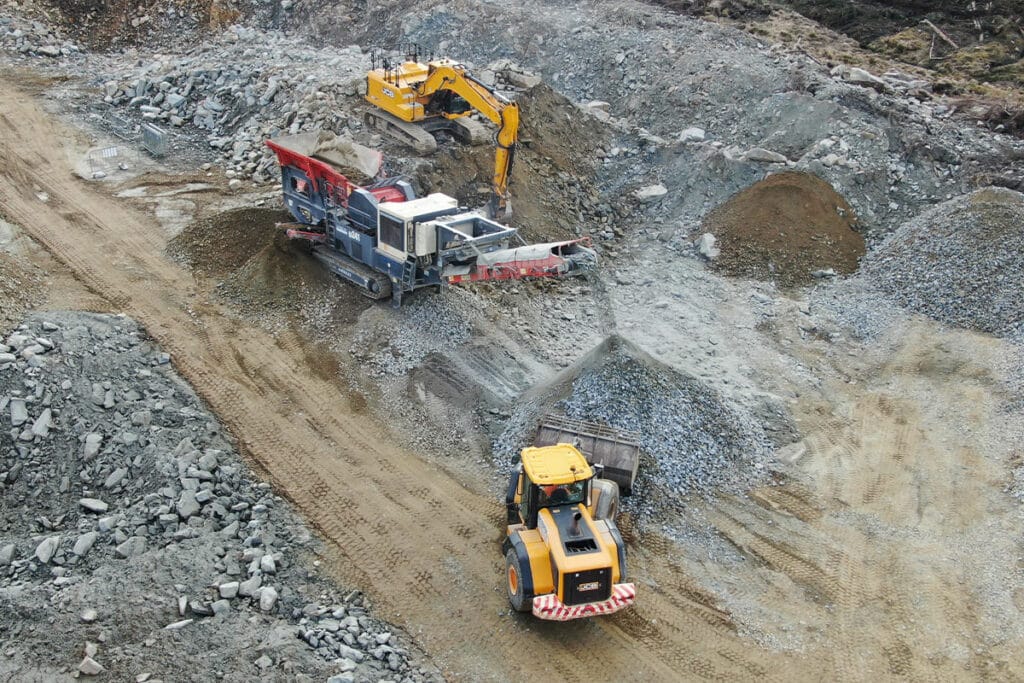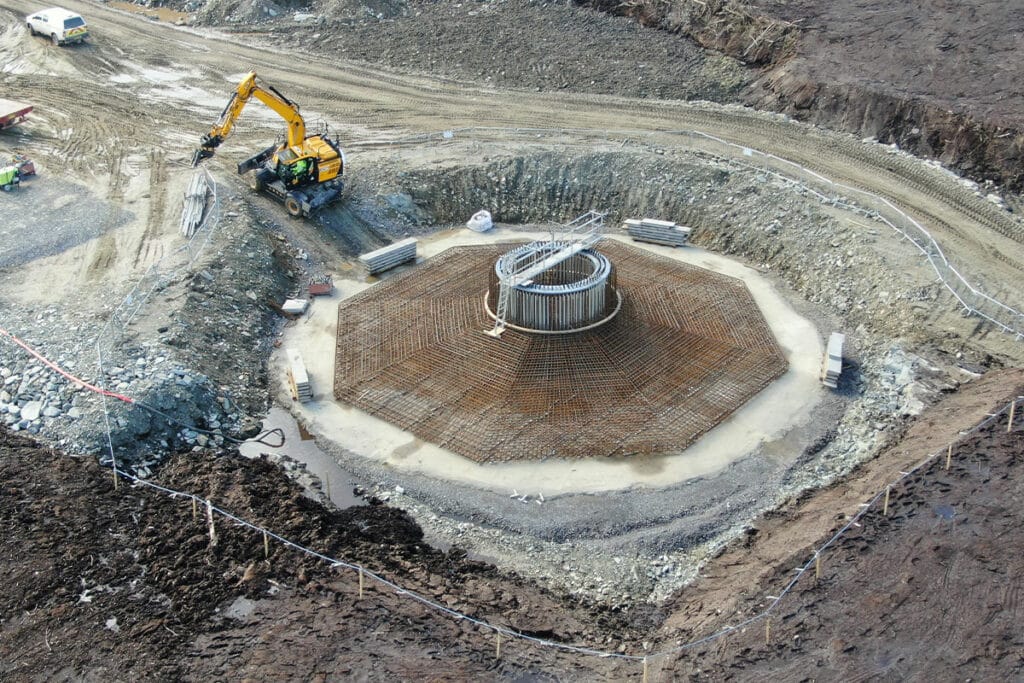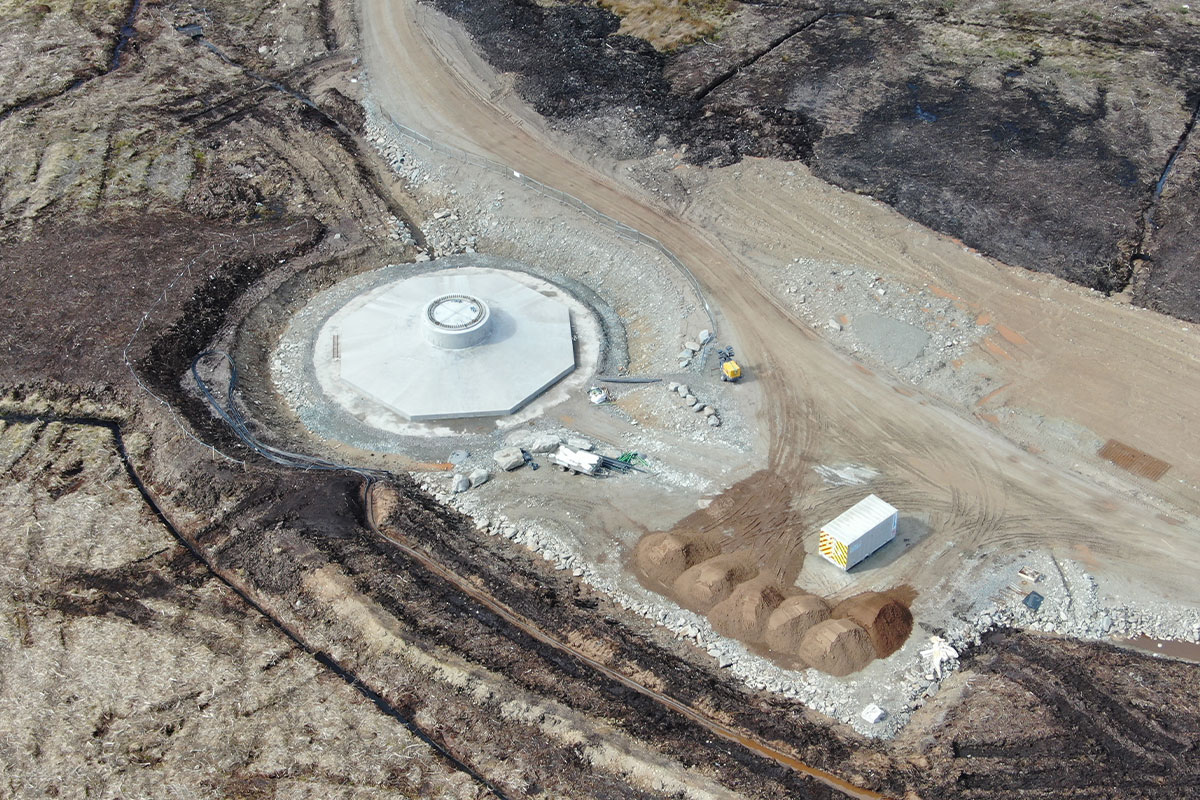 Delivering maximum positive socio-economic impact to communities drives every project at I & H Brown, and the Blary Hill Wind Farm was no exception. We employed local people to assist with the contractual works and we arranged for our employees to reside locally throughout. We engaged with local hauliers and suppliers to deliver materials to and from site, and we contracted our substantial concrete supply to a company based a little over 10 miles away from Blary Hill.
These collaborations and other associated benefits delivered with this project will undoubtedly serve as a positive contribution to the local area for many years to come.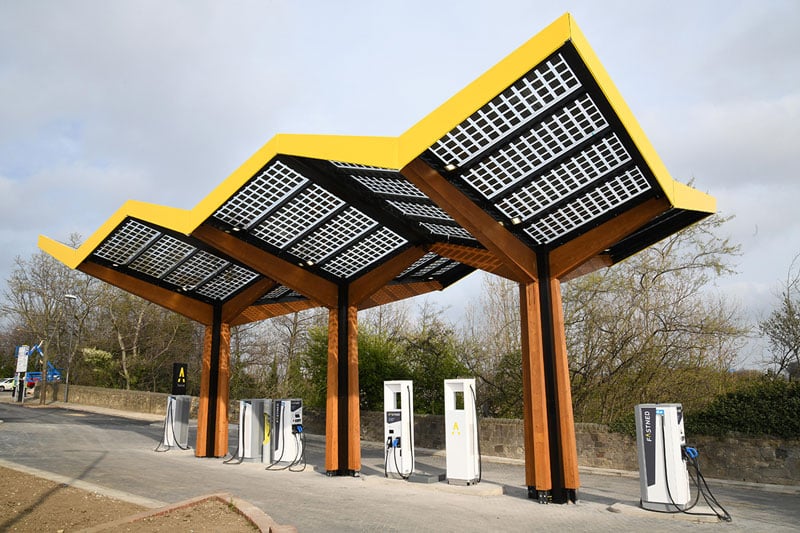 Fastned EV Charging Station