Major substation build to help Scotland transition to a low carbon future.
Under development by EDF Renewables, Neart na Gaoithe (NnG) is a major offshore windfarm located beyond the Fife coast. In order to facilitate the connection of 450MW of offshore wind generation, our client's equipment requires an interface and connection to SPT's 400kV network at Crystal Rig Substation in Innerwick.
I & H Brown are responsible for constructing the onshore substation to enable the energy produced to connect into the grid. Once completed NnG has the potential to generate 450 MW of renewable energy, which is enough power to supply around 375,000 Scottish homes – and will offset over 400,000 tonnes of CO2 emissions each year.
While we are well versed in working in remote areas, deliveries to and from the site presented a significant logistical challenge. The site sits 300m AOD and is accessed via a single-track road some 4km in length, so to better assist with our ongoing civils work, we utilised an offsite materials logistics hub located in the town of Dunbar. This hub enabled us to pre-order materials in line with our procurement plan well in advance of planned works, storing them in a secure location until required on site.
Additionally, we undertook a programme to upgrade the existing site access track with a new running surface, piped culverts, and drainage ditches, providing better erosion protection against significant future flooding events. This work took approximately 8 weeks to complete and required over 1000 lorry movements to deliver 18,500 tonnes of materials. Through a process of value engineering, we were able to propose an optimised track design, saving our client approximately £35,000. To ensure control of surface water runoff, rigorous daily monitoring was undertaken by our dedicated onsite environmental team for both the Tay and Weatherly Burn catchments. Significant maintenance works were also carried out during the winterisation period, remaining fit for purpose, and allowing key infrastructure elements to be delivered to site safely.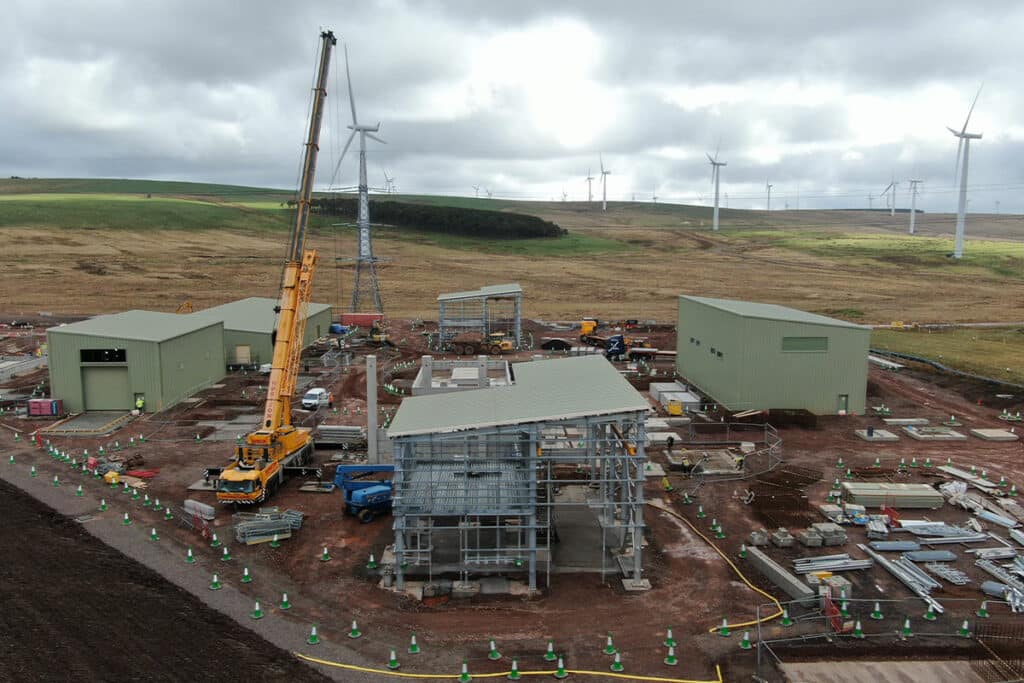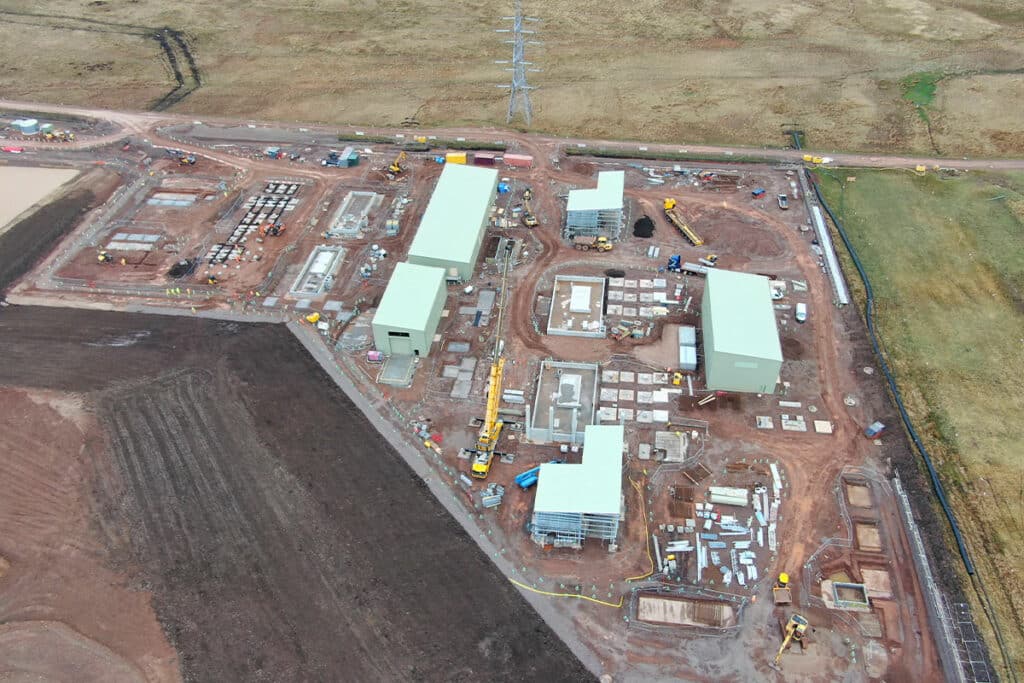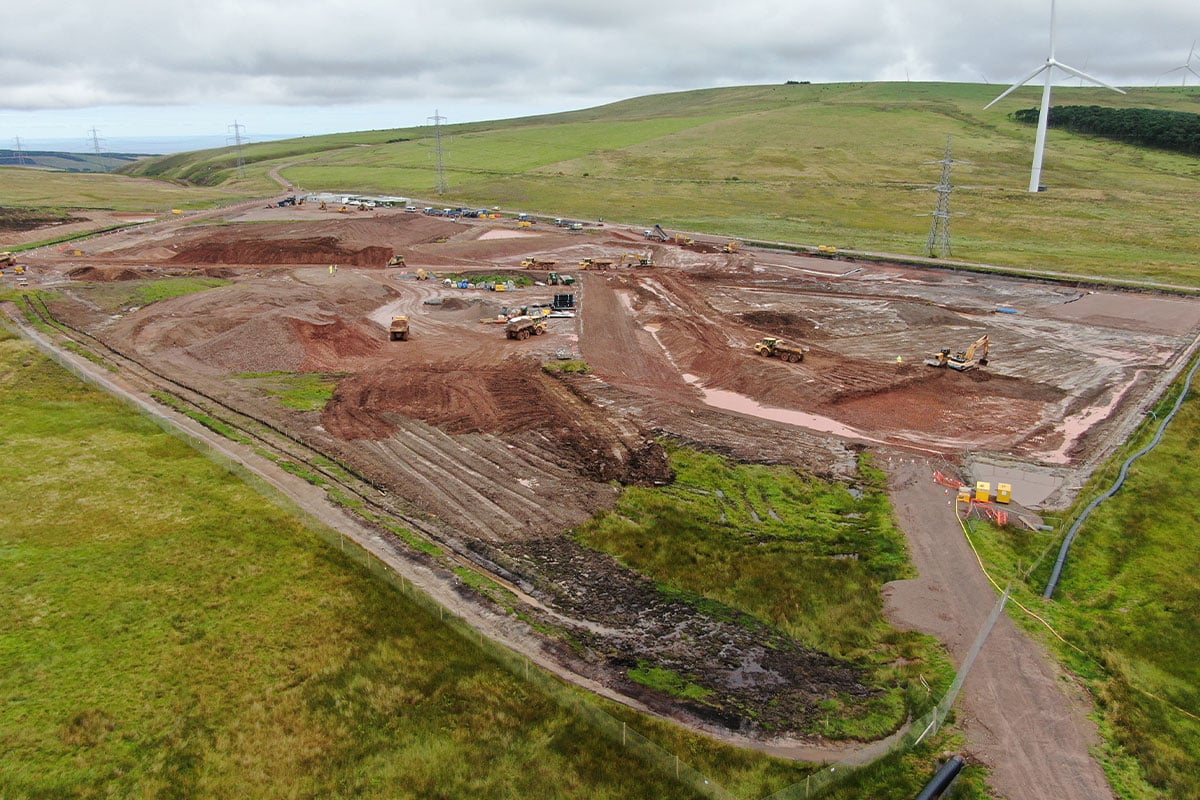 Through early consultation, we were able to propose an innovative solution for the construction of the five main substation buildings. These buildings were of portal frame design and utilised a total of 28 pad foundations. While we initially contemplated casting these foundations in situ, the benefit gained from pre-cast construction off-site was considerable. 
The precast concrete casting was carried out in advance of the works, enabling inspections to take place, ensuring the product met the specification. In addition, no raw materials were needed to be stocked on site, negating the requirement of traditional formworks and props, wastage, workers, etc. This simplified construction process reduced time, whilst increasing productivity, quality, and safety, rendering the project more cost efficient for our client.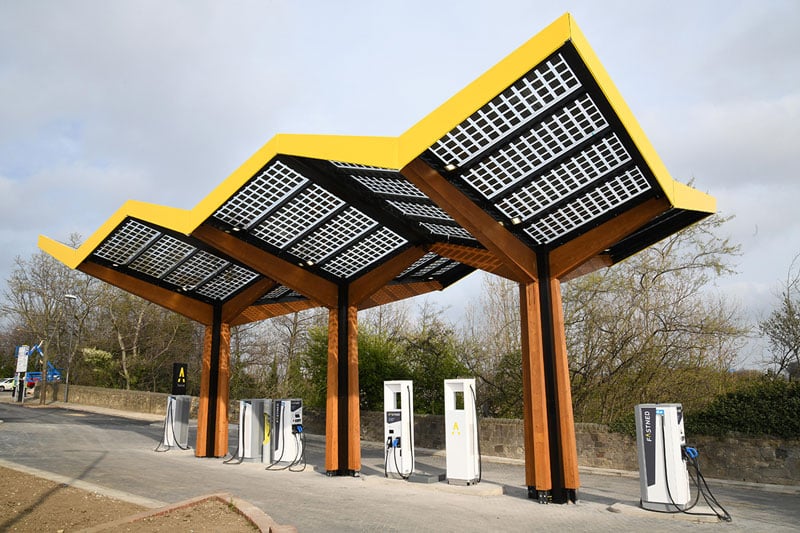 Fastned EV Charging Station