One of the largest earthworks projects in Scotland to enable the development of a vibrant new community.
The Blindwells site is a major development project northeast of Tranent, East Lothian. This former opencast coal mine operated from 1970 until its completed restoration in 1998. Our scope of works included extensive surcharging of each earthworks phase designed to not only improve existing ground conditions, but to also enable future development works to be undertaken.
The development works proposed would create a new settlement comprising of residential, educational, retail, and commercial end uses. When complete, it is envisaged that the entire site will consist of approximately 128ha and include circa 3000 houses, educational centres, commercial buildings, retail, and associated infrastructure.
The focus of this project was to deliver nine earthworks phases, with general works consisting of re-profiling to a formation level and constructing 10m high surcharging mounds to induce settlement across each phase. Once sufficient consolidation had been achieved, the surcharge mound was then deconstructed, and the material transferred to the subsequent works phase for reuse in the rolling surcharge operation. 
Our original earthworks plan for the site utilised the transfer of surcharge material from one phase to the next, maximising material reuse while minimising borrow pit activities. In taking this sequenced approach, plant and labour would be demobilised for 18 weeks while settlement occurred on the development phase. By employing this methodology, we achieved the significant milestone of completing the first surcharge mound comprising some 851,000m3 of material in only 12 weeks – four weeks ahead of schedule. 
Building on this success, we discussed optimal engineering options with our client to better utilise our extensive plant fleet, expanding our earthworks strategy to encompass the surcharging of subsequent phases. This option focused on pre-empting the anticipated phase release schedule and plot completion dates, maximising the use of the site borrow pit – an approx. 600,000m3 increase – while eliminating any demobilisation period.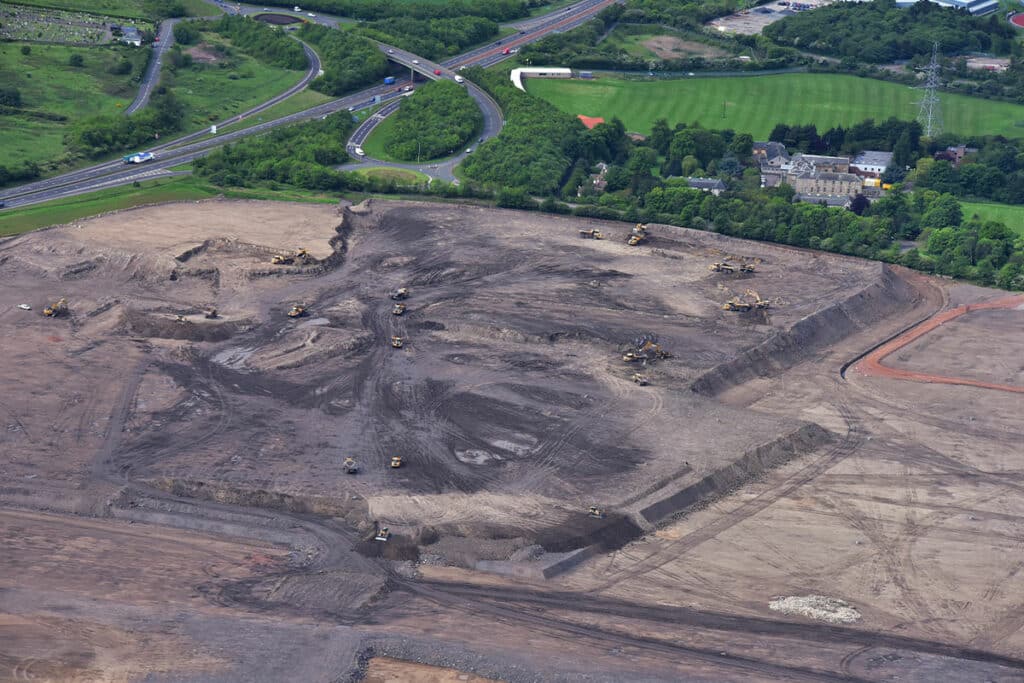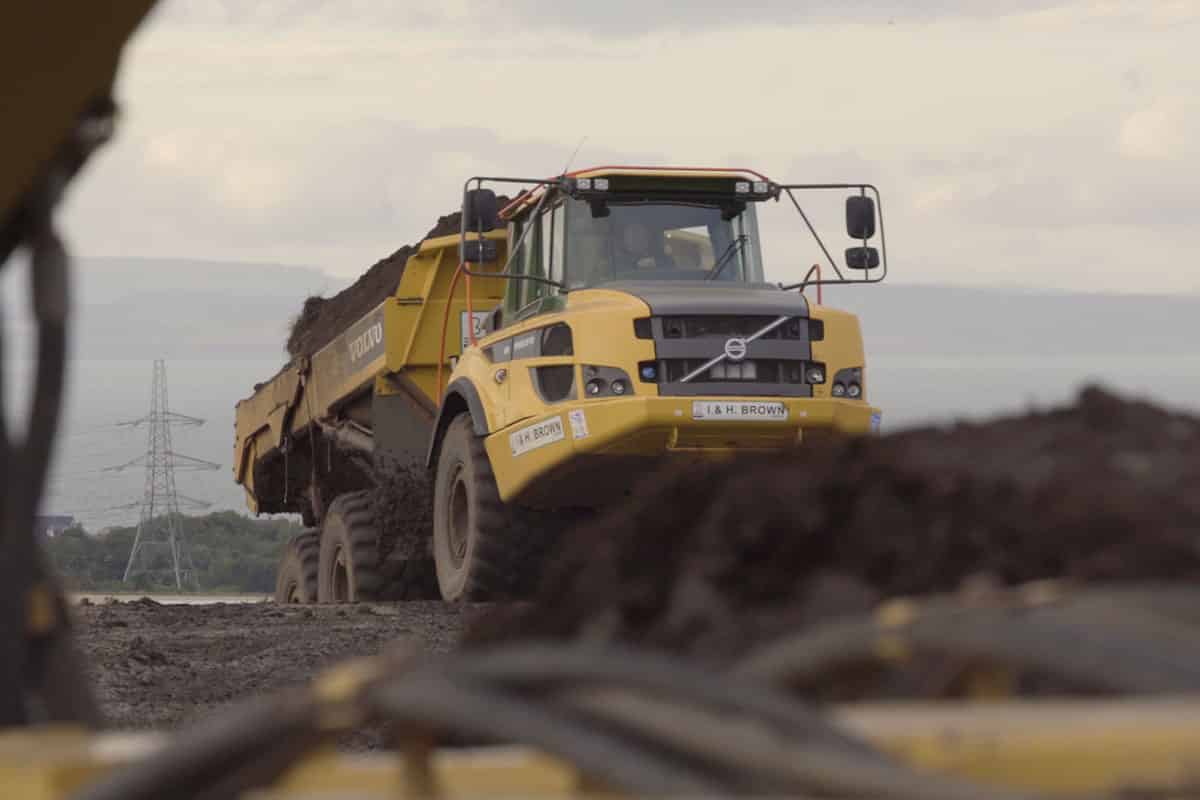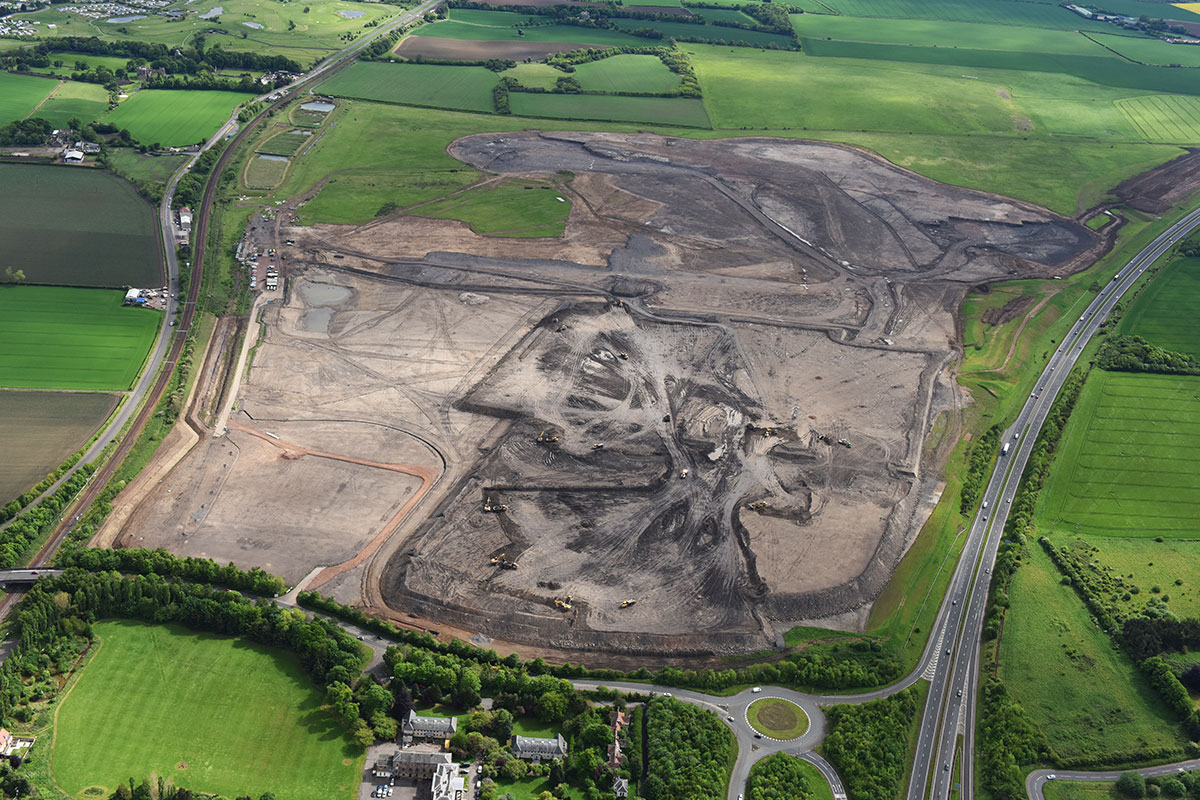 To date, our earthwork activities have encompassed over 4,300,000m
3
of surcharge material, with a further 1,900,000m
3
yet to complete. That equates to nearly 250,000 dump truck loads. None of which could have been achieved without use of our extensive 50+ heavy construction plant fleet, including a D9 dozer, multiple 50T ADT's and 60T excavators – a unique capability that provides us with a strong competitive advantage.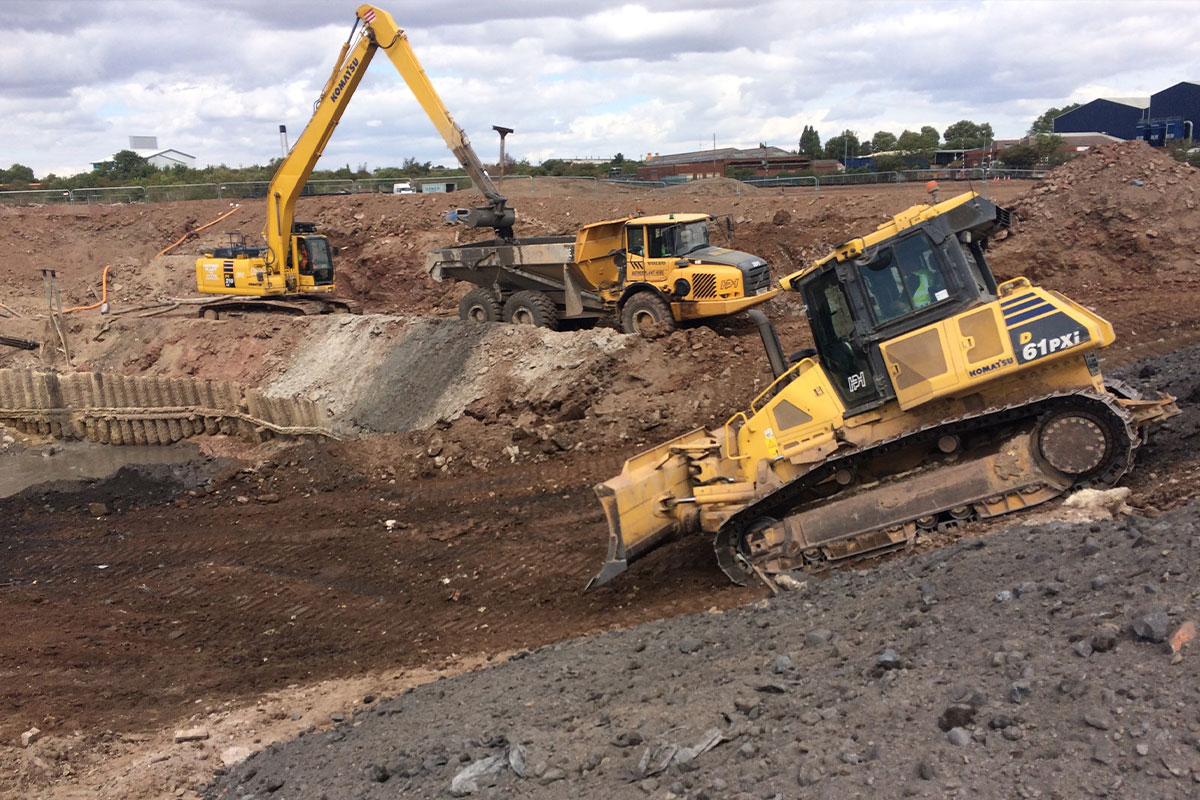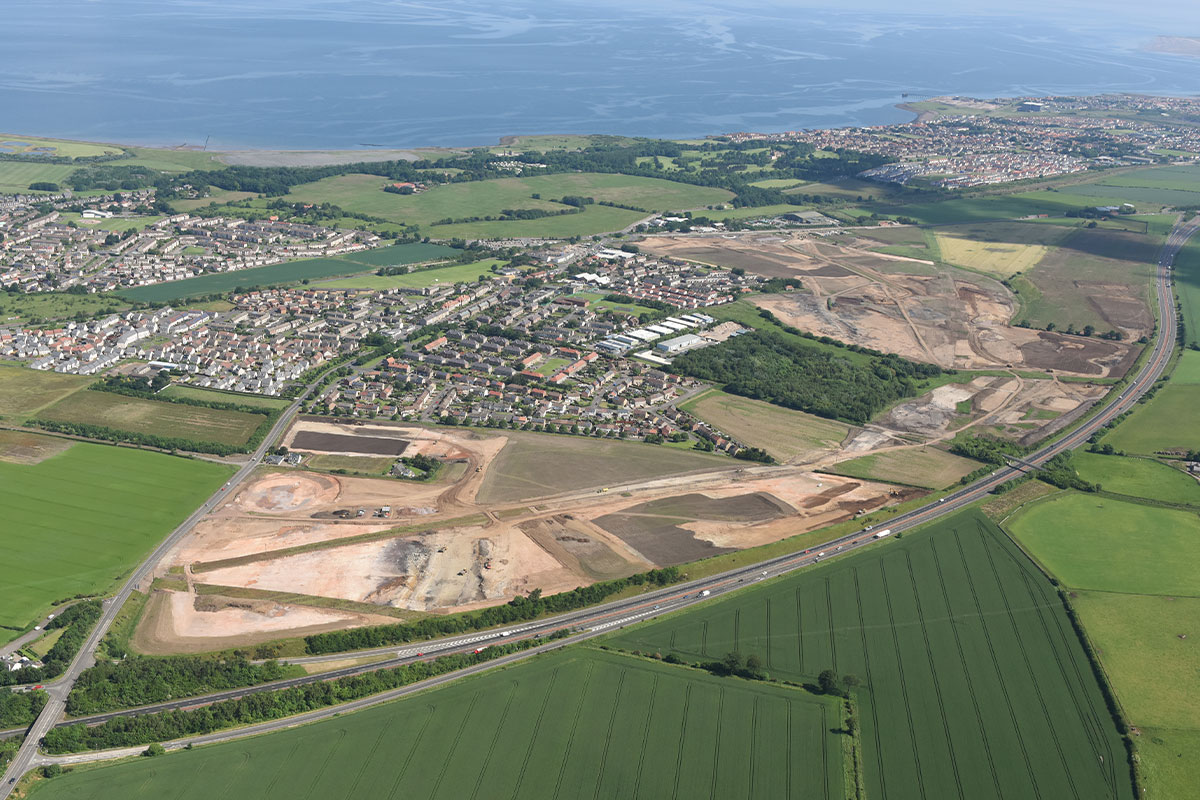 St. Clements Wells, Wallyford