Over 18 years of maintenance of a piece of critical national infrastructure.
I & H Brown have been delivering the civil works on the Forties Pipeline infrastructure for the past 18 years, carrying out projects on the 230km 36" pipeline between Cruden Bay and Grangemouth, 30" pipeline between Kinneil and Dalmeny, and the 48" pipeline between Dalmeny and Hound Point. Primarily, our works involve the provision of safe excavation for the inspection and repair of the existing pipeline, and the upgrading of key infrastructure at various strategic locations.
To work within the rigorous INEOS approval process, a great deal of planning and preparation is carried out well in advance of each work package commencing.  Many of the sites we work on are designated 'Top-tier' under the 'Control of Major Accident Hazards Regulations 2015 (COMAH)'. Through the implementation of our robust SHEQ Management System, we can mitigate against any potential risks, aligning us particularly well with the oil and gas sector.
Throughout our time working on this project, we have utilised many innovative processes to increase safety and productivity. One of the main challenges of these operations is in identifying, protecting, and in some cases diverting existing services. By employing extensive vacuum excavation techniques, we can maintain safe working, allowing construction works to continue unhindered and to programme.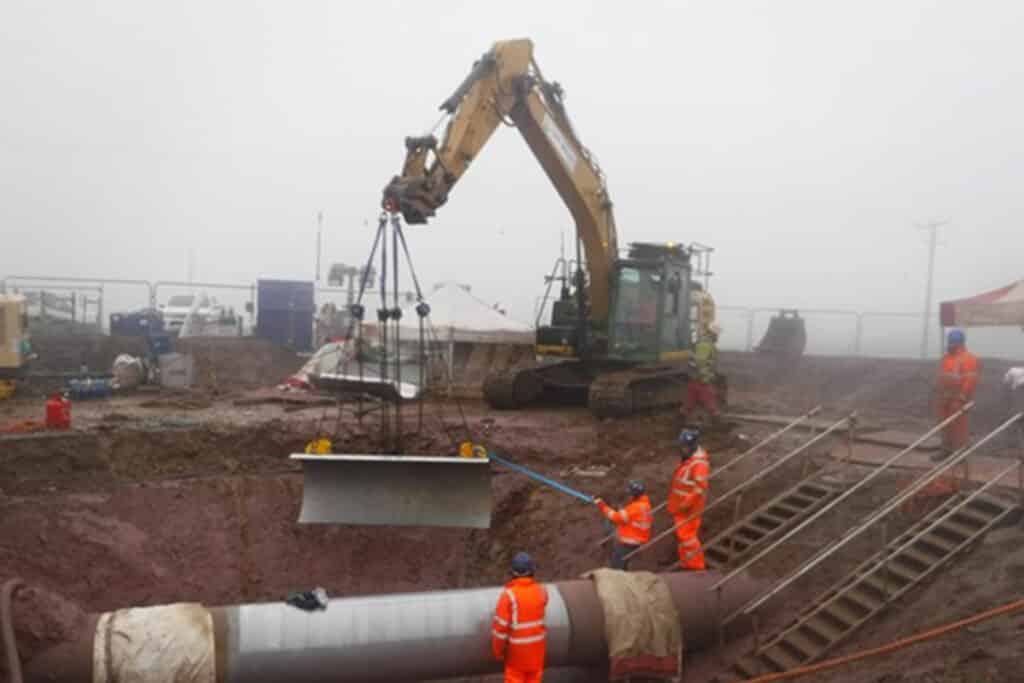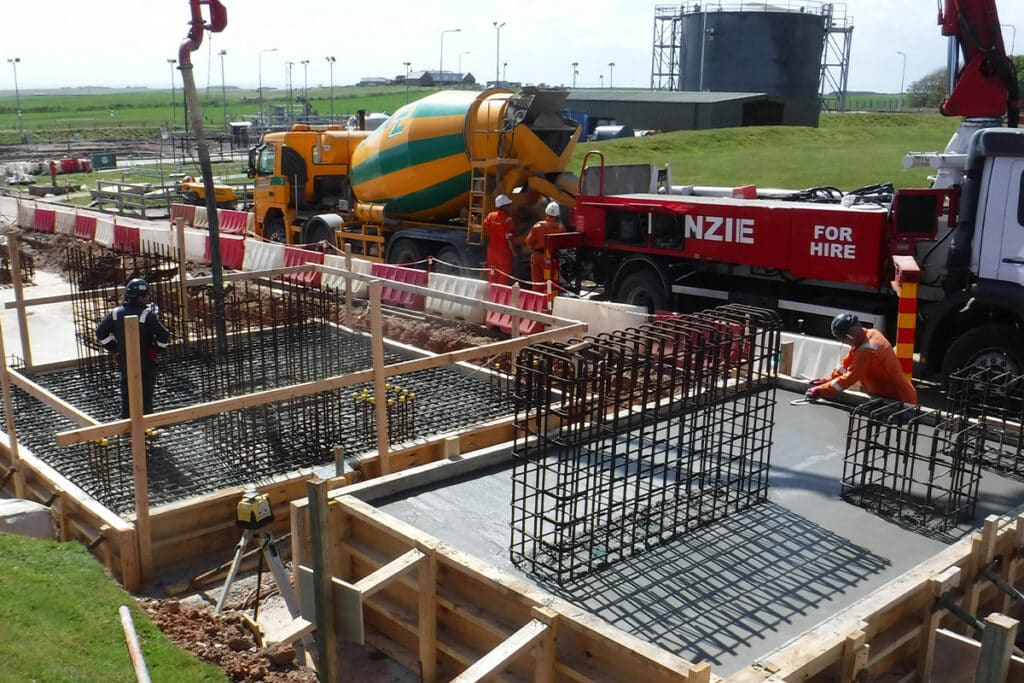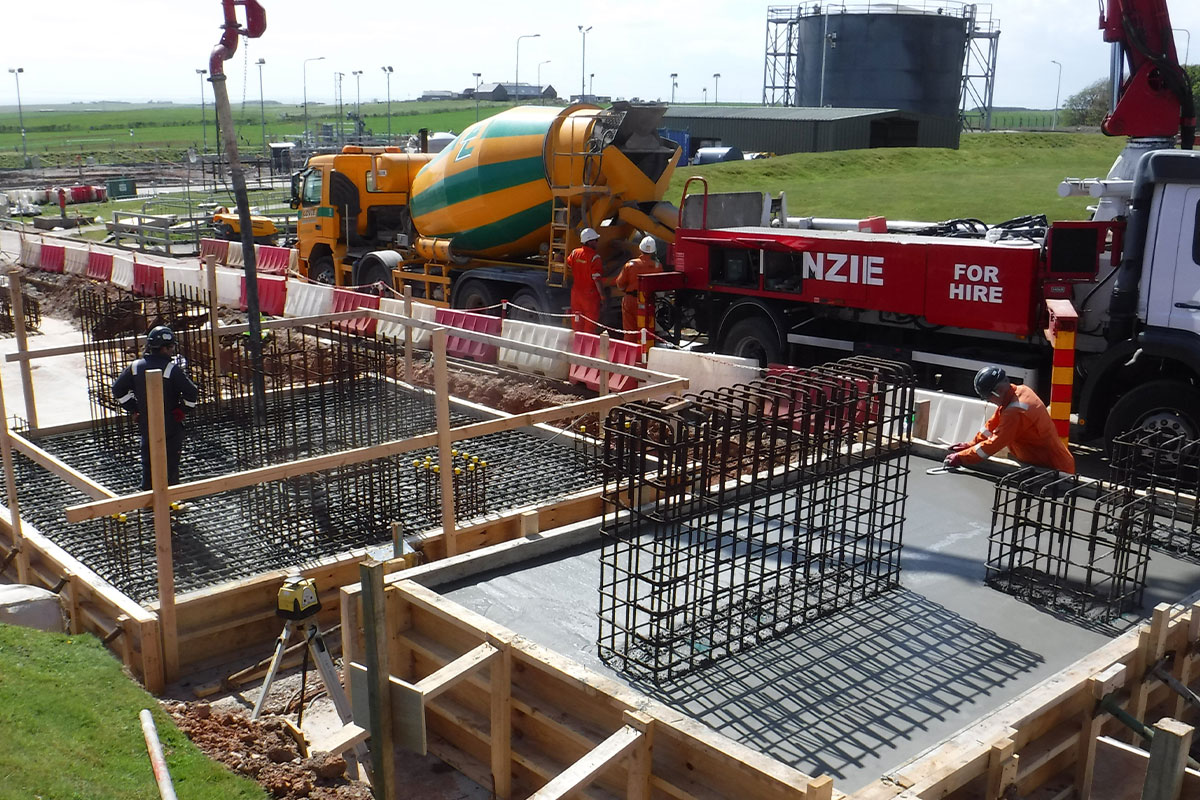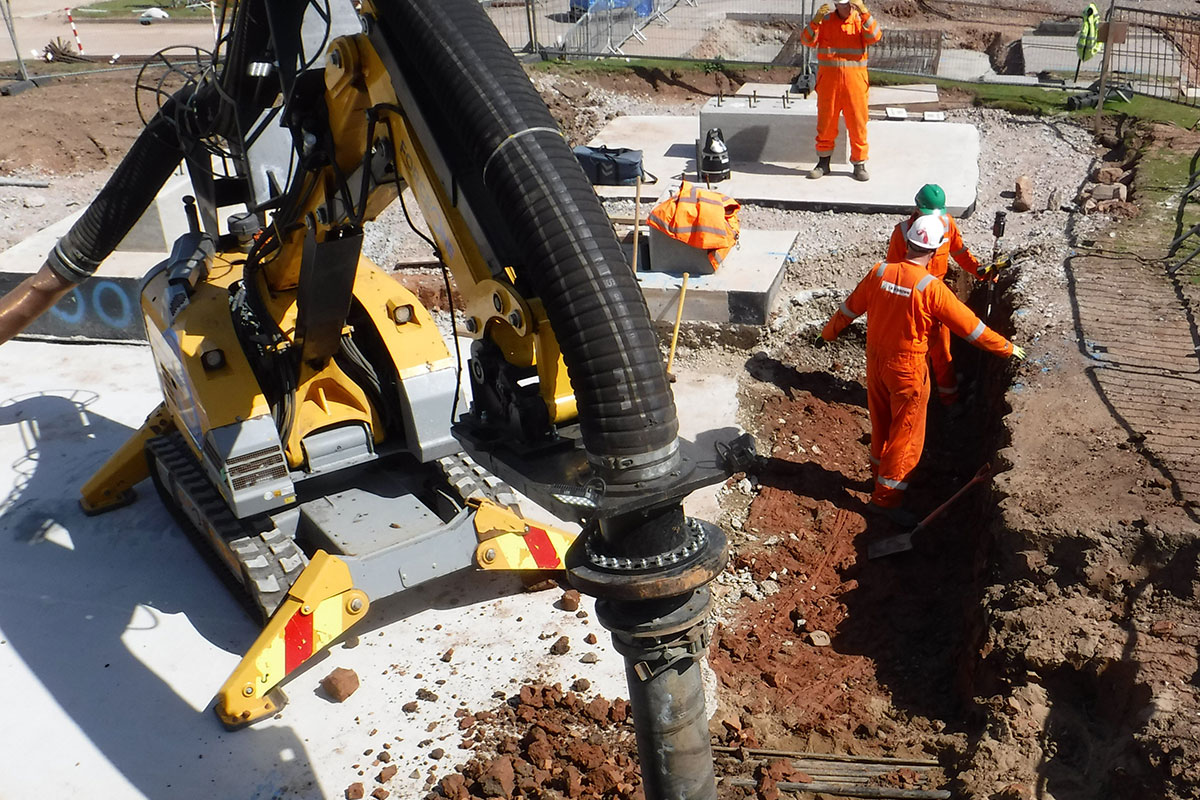 Since acquiring the Forties Pipeline System (FPS) in 2017, INEOS have developed a strategy to provide a safe, reliable, and competitive system. The Forties Pipeline System plays a key role in the UK's infrastructure, transporting and processing a nominal capacity of over 600,000 barrels per day.
As framework contractor, I & H Brown have been tasked with undertaking critical repairs and improvements to the Cruden Bay asset. Our works to reconfigure the terminal have helped provide better access to the pipeline for maintenance and inspection purposes, construction of improved facilities for the PIG launcher, and the removal of redundant below ground pipework. By facilitating these works we have helped to ensure the continued oil production for the long term – to 2040 and beyond.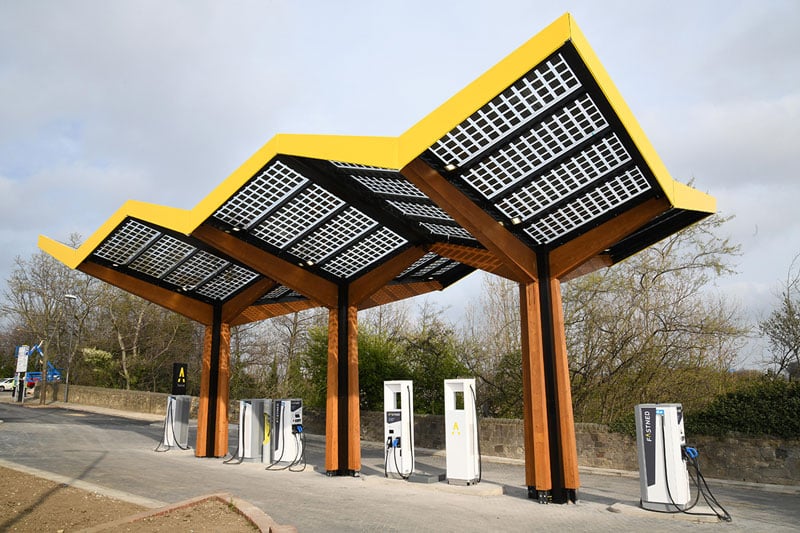 Fastned EV Charging Station